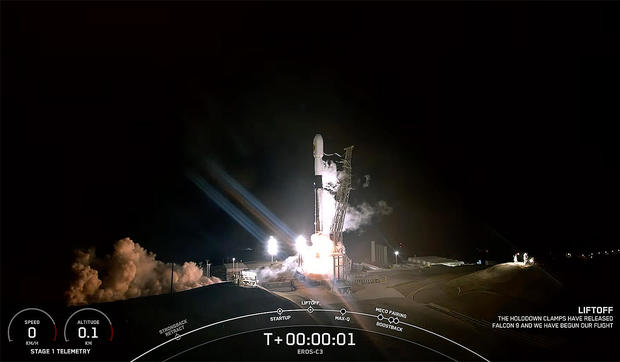 Coming off a very successful 2022, SpaceX has already set a date for its first launch in 2023.
SpaceX wrapped up its 2022 campaign with the launch of the EROS C-3 satellite, the 61st for Falcon 9 for the year. While that was a record, the space company isn't taking a break as it has confirmed the date of the next launch, the first of 2023.
SpaceX will launch a Falcon 9 from Cape Canaveral Space Force Station on Tuesday 3rd of January. The mission targets low-Earth orbit and is rideshare. The takeoff could come as early as 9:56 am.
The mission has 114 payloads, including CubeSats. It will also deliver orbital transfer vehicles carrying spacecraft.
The Falcon 9 booster is expected to land at the Landing Zone 1 of the launch area. SpaceX is reusing the booster, which has flown ten Starlink missions.
SpaceX completed a launch every six days on average in 2022. Ninety-two percent involved used boosters. The company nearly doubled the number of 2021 launches, which was 32.
2022 was the year a Falcon 9 rocket crashed into the moon.
There are 114 payloads on this flight, including CubeSats, microsats, picosats, and orbital transfer vehicles carrying spacecraft to be deployed at a later time

— SpaceX (@SpaceX) December 30, 2022