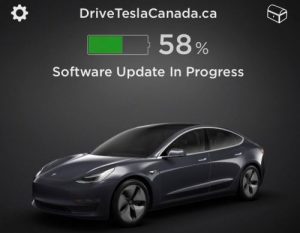 Tonight Tesla began deploying one of its latest software updates, 2020.20.17, to vehicles not equipped with the Full-Self Driving (FSD) package.
Unfortunately for those owners hoping for the new rear camera improvements and Dashcam viewer improvements, you're going to have wait a little longer as neither of these were included in this release.
This update appears to only address bug fixes as the release notes included the previously released GPS update, Fallout Shelter, Theater Mode Improvements, and Trax Improvements.
Images courtesy Greg W.
Tesla also tonight released another bug fix update, 2020.24.6.4, for owners of Tesla vehicles equipped with FSD.
2020.24.6.4 coming in hot #Tesla #softwareupdate pic.twitter.com/InLCgEswfp

— Drive Tesla 🇨🇦 (@DriveTeslaca) July 7, 2020
The release notes for this update were the same as those from the 2020.24.6.3 update last week.