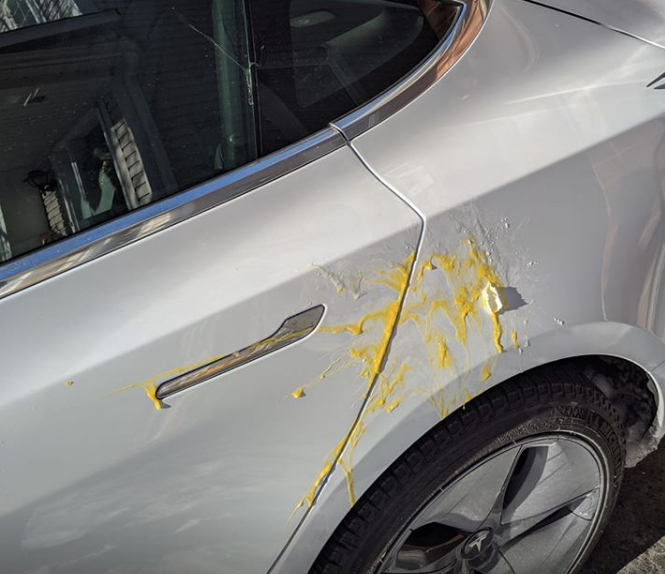 Three teens in Hamilton, Ontario were caught on Sentry Mode last week throwing eggs at the Model 3, and the house at which it was parked.
It may be seen as an innocent prank by your typical teenager, but egging a car can actually cause thousands of dollars in damage. The incident occurred on the snowy night of February 29. Several teens can be seen walking down the street, so far looking like a regular group of teenagers on their way to a friends house.
Not long after, three of them return and can be seen discussing something, probably their plan of attack. All three then reach into their pockets, and throw the eggs with one of them hitting the rear quarter panel of the white Model 3.
When the owner, Siam Ahmed discovered the egging the next morning, he quickly washed off the remains of the egg and shell, but the damage had been done. There was a visible circular mark left in the clear coat of the paint, and initial estimates show it will cost between $500-$700 to fix.
Related: Watch as a vandal throws a large cement block on the windshield of a Tesla Model 3
The video obviously doesn't capture a clear image of the suspects, but if anyone does recognize any of them, please contact the Hamilton Police Department, or leave a comment on the videos on YouTube.