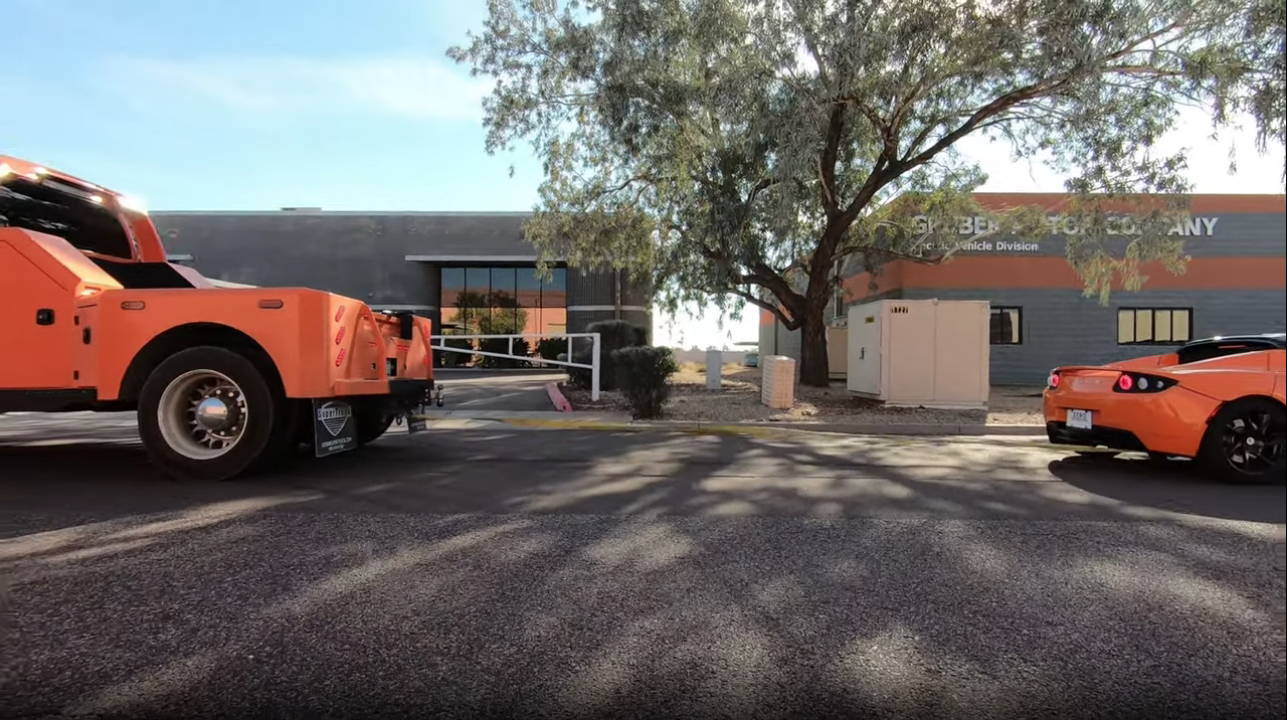 When Tesla unveiled the Cybertruck to the world, Elon Musk showed a video of a tug-of-war battle with a Ford F-150 truck. Ever since then, fans around the world having been making their own tug-of-war battle videos with their Tesla vehicles. The latest is probably the most unique.
In the orange corner, we have a beautiful original Tesla Roadster. It features 248 horsepower and 180 lb-ft of torque, capable of reaching 60mph in 3.7 seconds.
In the (other) orange corner, we have a Ford Medium-Duty F650 Power Strike Truck. It features a 6.7-liter Power Stroke V8 diesel, and reaches 60mph in a whopping 32 seconds (just kidding, no information was given about the truck, but based on the size, we're probably not far off).
The battle is a little anti-climactic. With a behemoth like the F650, a little more tire smoke was expected. We can definitely hear the engine of the F650 revving, but maybe it wasn't giving its all in this battle?
What scientific evidence does this tug-of-war battle give us about either vehicle? Nothing really, but it's still fun to watch. Check out the battle below.