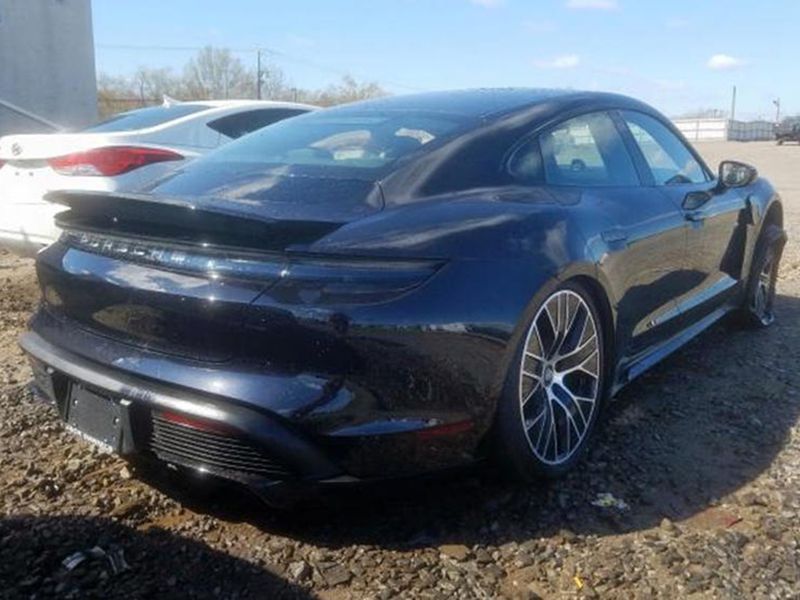 Porsche has been delivering their new Taycan Turbo for a few months now, with many positive reviews of its nearly 700 horsepower dual electric motors.
But one new owner might have a different opinion, after crashing his brand new Taycan Turbo with just 24km (15 miles) on the odometer.
The crashed Taycan Turbo has now appeared on Copart.com, an online vehicle auction site.
If you catch it on the right side, it looks like a new Porsche Taycan, but once you come around to the other side of the vehicle, you can see the extent of the damage caused to this fresh off the lot EV.
No details are given about how the damage occurred, but it appears the new driver wasn't quite able to handle the immense power that comes from the $174,000 Porsche. There is extensive damage, cracked wheels, suspension and undercarriage damage, and headliner airbags that have been deployed.
The auction site hasn't listed an estimate for the vehicle, or when the auction will take place. But if someone does snag it, the repairs to make it driveable, if possible, are definitely not going to be cheap.
h/t [CarBuzz]