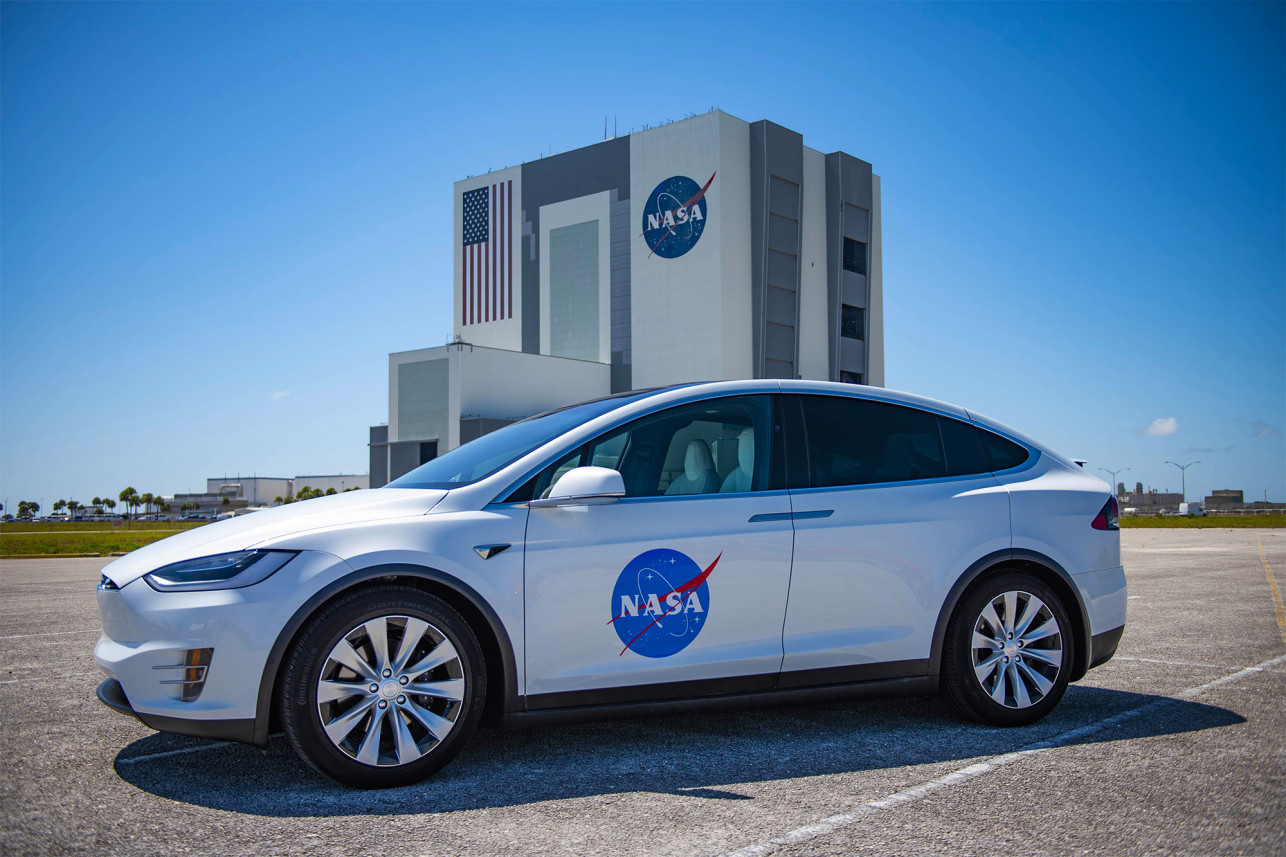 With the first launch of US astronauts into space since the last space shuttle flight in 2011, they will be driven to the Crew Dragon spacecraft in style.
NASA administrator Jim Bridenstine this week unveiled the Tesla Model X that will take astronauts Bob Behnken and Doug Hurley across the launch site at NASA's Kennedy Space Centre in Florida.
Here's some @Tesla news that everyone should love. Check out the Model X that will carry @AstroBehnken and @Astro_Doug to the launchpad for the Demo-2 mission! #LaunchAmerica pic.twitter.com/6GCQYDFXiv

— Jim Bridenstine (@JimBridenstine) May 13, 2020
The launch, scheduled for May 27, will see the two astronauts take off in a Flacon 9 rocket, on their way to a mission at the International Space Station.
Docking with the space station, which will happen about 24 hours after launch, will be completely autonomously by the spaceship's computers. Both astronauts however will be monitoring the approach, and can take over if necessary.
If you want to try your hand at docking with the space station, you can try your luck with this simulator that was released this week, giving you the controls and actual interface that the astronauts would use.