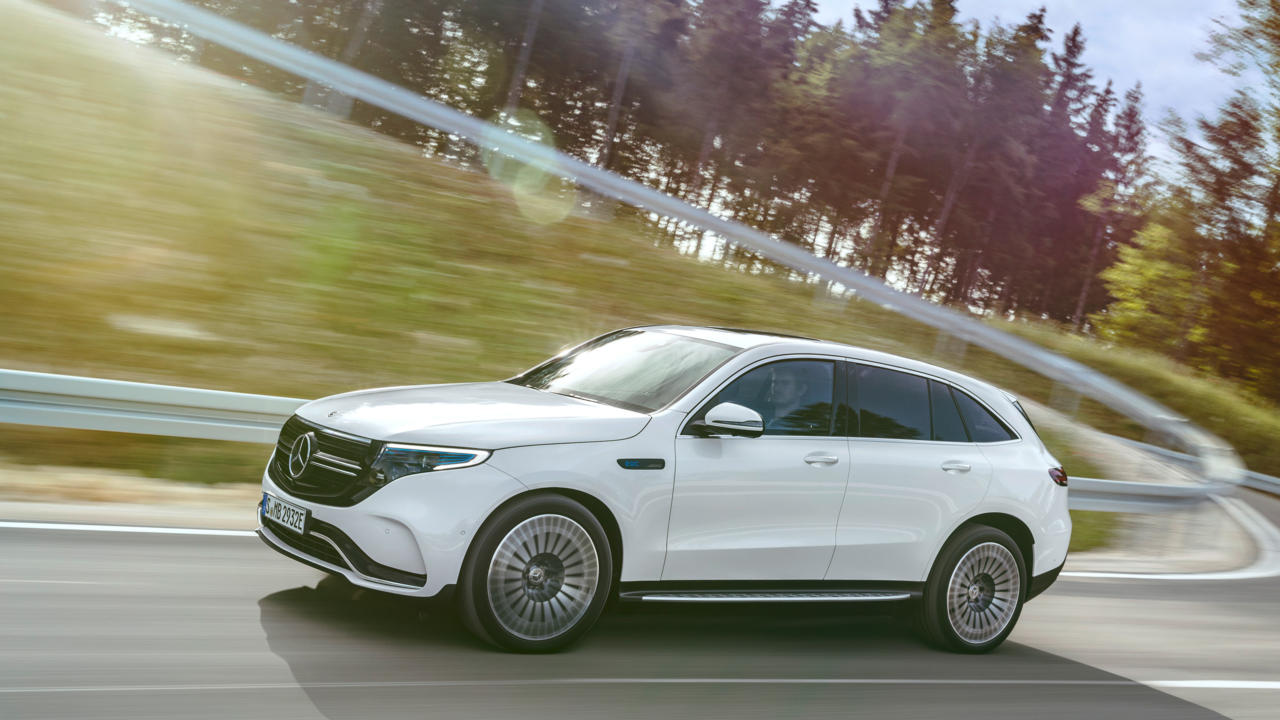 What was once deemed the next 'Tesla-killer', the Mercedes Benz EQC has hit another road bump as Daimler has cut its production target for the EV SUV from around 60,000 units in 2020, down to 30,000.
Save with big discounts at your favourite Tesla accessories stores, like 10% off at Tesmanian, TesBros and Nikola Pro, plus many more. Coupon codes at DriveTeslaCanada.ca/deals.
According to a recent report from Reuters, the cut in 2020 production figures is due to a shortage of battery cells from its supplier, LG Chem. The 2019 production estimate for the EQC was hoped to be around 25,000 units, but only ended up building 7,000 due to the same reason, which is now impacting 2020 production.
The cutback in production couldn't come at a worse time for Daimler, as the automaker has to cut its CO2 footprint from 130.4 grams of CO2 per kilometer to 103.1 grams per km by the end of 2021. If it doesn't, it could face a fine of €997 million ($1.5 billion CAD), according to estimates by PA Consulting.
Despite reportedly building 7,000 units in 2019, sales figures for the EQC in its hometown of Germany were abysmal, registering only 55 units sold in 2019. This could be why the North American release of the EV SUV has been pushed back at least a year, as they want to focus on growing the demand in Europe first.