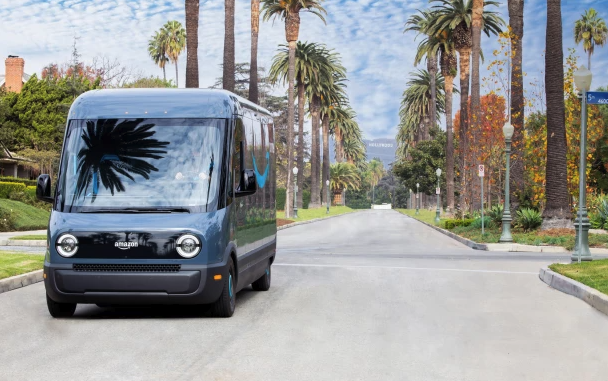 A VIN (vehicle identification number) document filed with the U.S. National Highway Traffic Safety Administration (NHTSA) has revealed that Rivian has gone with a simple naming convention for the Amazon delivery van.
The automaker has so far been quiet about the specifications of the vans, but included with the VIN sheet for the R1T electric pickup truck is not only the van's name, but also some of its capabilities.
According to the document shared on the RivianOwnersForum, the vans will be named after their cargo capacity.
There will be a '700 Van' with 700 cubic feet of cargo capacity, as well as a '500 Van' with, you guessed it, 500 cubic feet of storage.
A '900 Van' is expected to be released in the future.
The 500 Van will be available in both left and right-hand drive (LHD, RHD) configurations.
The document also reveals the delivery vans will have several drivetrain options – 2x single-motor AWD, dual-motor FWD and single-motor FWD.
Amazon announced in 2019 that it had agreed to purchase 100,000 of the electric delivery vans as part of its commitment to convert their entire delivery fleet to 100% renewable energy by 2030.
The company has already conducted extensive testing with the van, and plans to be delivering packages from them in 15 U.S. cities by the end of 2021.
They hope to have 10,000 of them on the road before the end of 2022.
Amazon on track to have 10,000 electric Rivian delivery vans on the road by next year