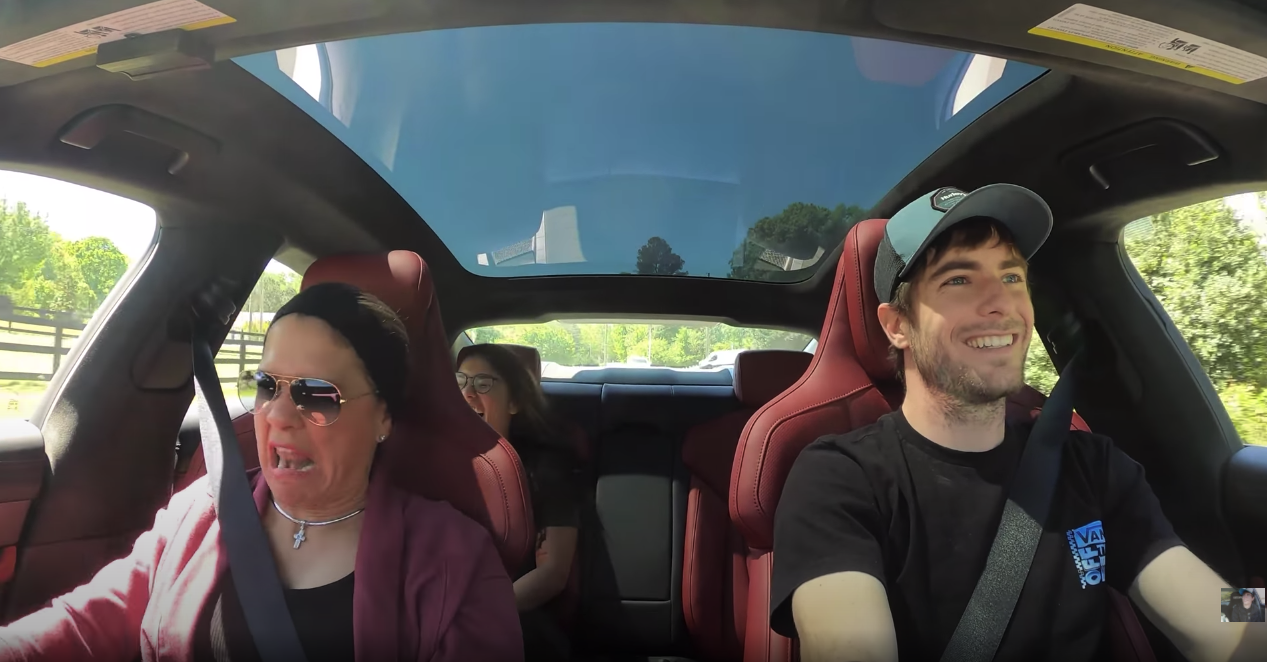 You've probably all seen the Tesla acceleration videos that were so popular a year or two ago, where the reactions of the passengers are caught on camera as they get launched into the backs of their seats.
Save with big discounts at your favourite Tesla accessories stores, like 10% off at Tesmanian, TesBros and Nikola Pro, plus many more. Coupon codes at DriveTeslaCanada.ca/deals.
Now the first reaction video for the new Porsche Taycan has been published, and it brings much of the same results we are used to seeing with the Tesla videos.
YouTuber ThatDudeInBlue was given a Porsche Taycan Turbo S to use for three days, and what better way to put it to test than to take his girlfriend's mom and dad out for a quick ride to film their reactions to the silent acceleration of the EV.
The Taycan Turbo S is no slouch and can reach 60mph in 2.6 seconds. Not to be outdone, Tesla last week updated the official numbers for the Model S Performance, which can now reach 60mph in just 2.3 seconds.
Check out the full video below.