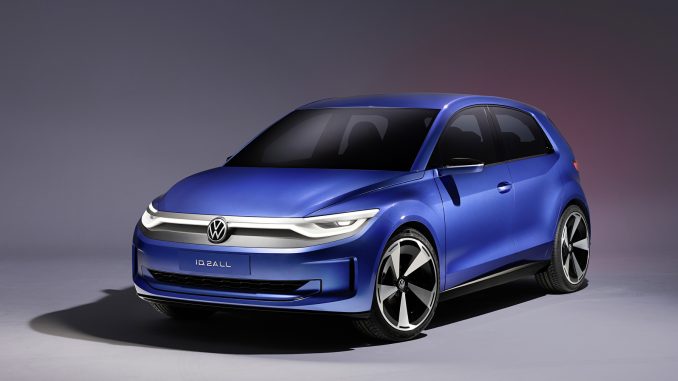 Volkswagen has taken the wraps off the ID. 2all, a small electric hatchback that they plan to offer for less than €25,000 ($36,400 CAD). The ID. 2all is still in concept form but based on previous concepts from the German automaker, the ID. 2all look to be pretty close to production ready.
VW says the ID. 2all represents their new design language, which is based on the "three pillars of stability, likeability and enthusiasm," although at first glance its design is very similar to the iconic VW Golf.
While still in concept form the electric car will be based on the new modular electric drive (MEB) Entry platform which will offer "particularly efficient drive, battery and charging technology." VW is targeting a range of up to 450km (280 miles) with a front-wheel drive (FWD) configuration.
Despite the low starting price the ID. 2all will come with "Premium innovations such as Travel Assist, IQ.LIGHT or Electric Vehicle Route Planner."
The ID. 2all is still several years away from hitting the streets. VW will unveil the production version for the European market in 2025, with the ID. 2all being one of ten new electric vehicles (EVs) the German automaker plans to launch by 2026.
VW isn't stopping at producing an EV under €25,000, explaining in a press release they are also developing another electric car priced at less than €20,000, all with the goal of holding 80% of the electric market share in Europe.