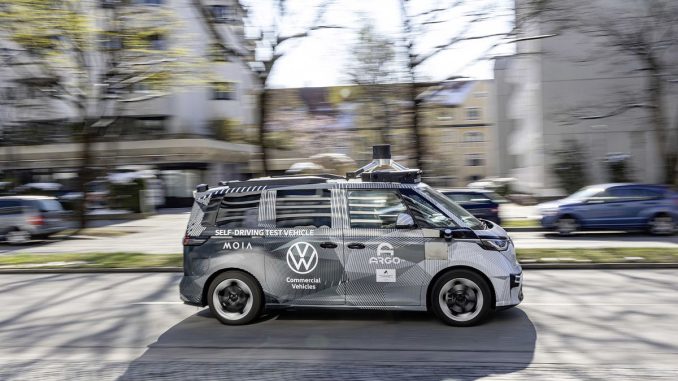 Herbert Diess, the CEO of Volkswagen, was whisked around Munich, Germany earlier this month in an ID. Buzz prototype equipped with self-driving technology.
The ID. Buzz was outfitted with lidar and radar sensors, as well as cameras, for navigation, mapping, and route planning.
The self-driving electric van navigated real traffic conditions in the city, as the German automaker hopes to bring its self-driving technology to public roads by the middle of the decade.
By 2025, the goal is to launch a self-driving ride-pooling service in Hamburg, with plans to expand to provide ride hailing and products delivery services throughout Europe and the United States.
VW is collaborating on the initiative with Argo AI, a self-driving company financed by Ford Motor Company, reports Bloomberg.