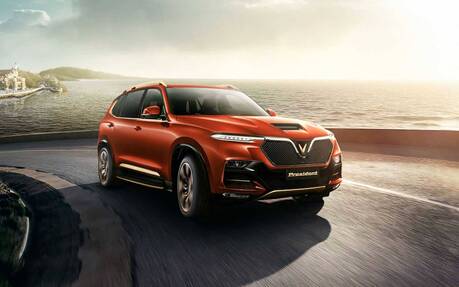 Vietnam's first homegrown car manufacture, Vinfast, will launch their electric vehicles (EVs) in North America and Europe early next year. The company identified the US, Canada, France, Germany and the Netherlands as critical markets to penetrate.
Production of Vinfast's vehicles happens in Vietnam, and to date, the manufacturer has sold around 30,000 cars.
In January, the company introduced their first EV model, the VF e34, and received about 25,000 pre-orders in Vietnam. The VF e34 pre-order came in at the cost of around $29,000 USD.
The company will launch two new models, the VF e35 and VF e36, in March 2022. However, pricing or any additional details were not released.
In addition, the automaker received permission to test autonomous vehicles in California back in February 2021. The plan is to sell two of its three models with autonomous features in North America and Europe in 2022.
Nhat Vuong is the CEO of Vingroup, which owns Vinfast. According to Forbes, Mr Vuong is the richest man in Vietnam with an estimated net worth of $7 billion. In addition, the Vingroup includes manufacturing, housing, schools, hospitals, shopping malls and resorts.