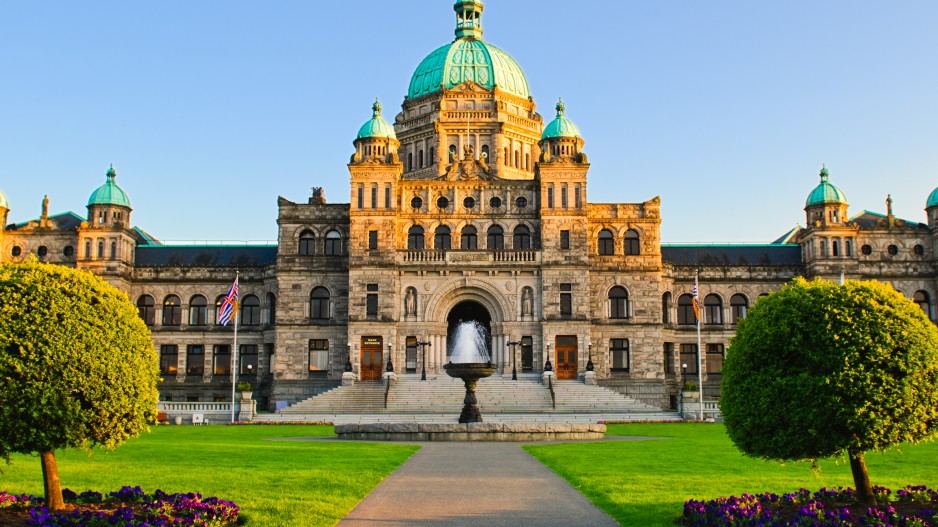 In a show of solidarity with current and prospective electric vehicle (EV) owners in British Columbia, a large contingent of zero emissions vehicles will be heading to the B.C. Legislature next week to demonstrate how clean the air can be when vehicles have no emissions.
The gathering, scheduled for July 6, 2020 at 12:00pm, is being organized by the Victoria Electric Vehicle Association (VEVA), which is proposing "Right to Charge" regulations that would require stratas and landlords to provide EV charging access.
"Many current and prospective EV owners in BC do not have access to home charging in multi-family buildings because access is too easily denied by strata corporations and apartment landlords." said David Grove, President of the Association in a statement to Drive Tesla.
Along with the "Right to Charge" regulations, the VEVA is also suggesting BC municipalities be encouraged to require EV infrastructure outlets at the time of new building construction.
These kinds of regulations have already been implemented by a handful of municipalities across the province, but the Union of BC Municipalities is hoping to make it a requirement across the province.
"Another issue to be addressed is that prospective EV owners are facing long wait times because vehicle manufacturers are not obliged to deliver sufficient quantities or certain makes and models of EVs to meet the demand in BC," said Grove.
The VEVA is proposing this lack of availability be mitigated by accelerating the Province's Zero Emission mandate to require 100% of light-duty vehicle sales be zero emission vehicles by 2035, up from the current target of 2040.
This is not a big jump considering the province has already met its phased-in goal of 10% of light-duty vehicles by 2025 five years early.
They are also proposing that a formal ZEV mandate be implemented for medium and heavy-duty trucks.
"These steps do not require the expenditure of taxpayer funds, yet they will make a difference in achieving the higher EV adoption rates critical to BC meeting its GHG reduction targets – not to mention the hundreds of green jobs that would result from installing EV infrastructure in multi-family buildings," said Grove.
If you don't live in Victoria and would still like to have your voice heard, the VEVA has put together some email templates you can use to send to your local MP.