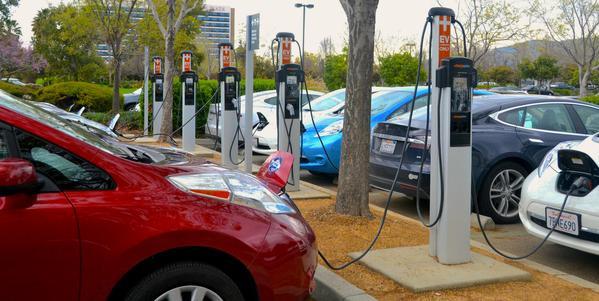 EV drivers in Richmond British Columbia apparently have poor EV etiquette, so much so that the City is considering implementing hourly EV charging fees.
According to a report in the Richmond News, EV drivers have more than doubled in the municipality over the past two years, which has resulted in drivers spending too much time at municipal charging stations.
Recent research by City staff has showed that about 30% of the time EVs are being left in charging spots when fully charged (idle time), leaving a number of would-be drivers wanting to charge in the dark.
Staff are suggesting to City Council next week to implement rates of $2/hour for the first two hours of charging, and $5/hour for each hour after that at municipal Level 2 charging stations. The City also has 25kW and 50kW fast chargers, which staff are suggesting have rates of $8/hour and $16/hour respectively. Typical charging times at these fast chargers are about 30 minutes to 1 hour.
Just yesterday, a new law was passed in Ontario that would see anyone parking in an EV charging spot that is not charging receive a $125 fine.