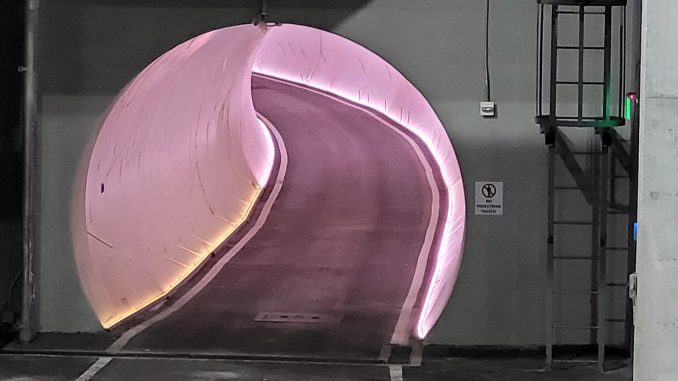 Earlier this year The Boring Company (TBC) has submitted a proposal to build the Alamo Loop, twin underground tunnels in San Antonio, Texas connecting San Antonio International Airport and the downtown area.
While no official agreement has been signed yet, discussions have been ongoing and TBC is reportedly prepared to increase their initial investment to get the project approved.
When TBC initially proposed the tunnel network back in January, they were willing spend between $27 million and $45 million of their own money on the first phase of construction.
According to Michael Lynd Jr., chair of the Alamo Regional Mobility Authority, TBC is now prepared to add another $15 million to their original proposal, for a total commitment of as much as $60 million for the first phase.
"That's a lot of money that's not coming from taxpayers to improve community transportation. I don't see anybody else coming and giving us $50 million that's not funded by taxpayers in some way, shape or form," said Lynd (via San Antonio Express-News)
The total project, would would ferry passengers from the airport to downtown and back in Tesla vehicles, will cost an estimated $247 million to $289 million.
The tunnels would produce annual revenue for the Alamo Regional Mobility Authority of up to $25 million by moving as many as 112,000 passengers every day.
The Alamo Loop isn't the only project TBC is interested in building in San Antonio. According to emails between TBC and an official from the City of Kyle, TBC wants to build an 80-mile tunnel connecting San Antonio with Austin.
The tunnel would follow a right-of-way along Interstate 35 and have several stations built along the way in places like Kyle, New Braunfels, and San Marcos.
Editor's note: This article was updated to clarify the number of daily passengers that might travel through the tunnel.