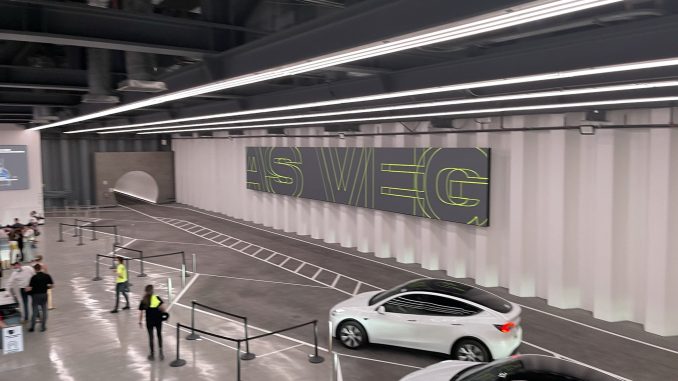 The Boring Company (TBC) received unanimous approval from the Las Vegas City Council on Wednesday to expand its Vegas Loop.
With the approval TBC can now begin the initial work ahead of digging a tunnel under Las Vegas Boulevard and up to Fremont Street, with more than 50 planned stations along the way.
That initial works includes obtaining the necessary permits and other agreements to secure the locations for the planned stops.
According to a plan released by TBC last year, the Vegas Loop expansion will be approximately 34 miles long (54km). The route would start at the McCarran International Airport and run through the Resort Corridor and up to the Fremont Street Experience.
TBC already has two tunnels beneath the Las Vegas Convention Center that will connect with this expansion.
The tunnel's connection to Resorts World Las Vegas is already being built. It is expected to open shortly, however it will differ from the other tunnels in that it will only allow one-way transit.
Before returning to their starting point, Tesla vehicles travelling through the tunnel will have to wait for the tunnel to clear.
This is a temporary solution, as the next phase of work will include the construction of a second tunnel that will allow for uninterrupted roundtrip transit.
Thanks to the entire team at the City of Las Vegas! Great discussion today, and TBC is excited to build a safe, convenient, and awesome transportation system in the City. https://t.co/cZUMFR0UCZ

— The Boring Company (@boringcompany) June 15, 2022