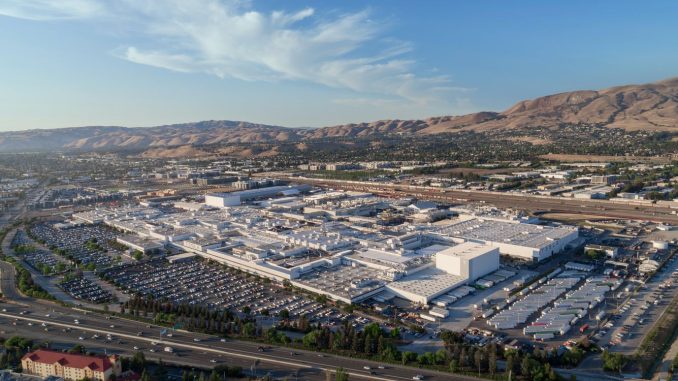 Tesla's Fremont factory has set a new single day production record, according to an email from CEO Elon Musk to employees on Saturday.
In an email to all staff titled "Production and Delivery," a copy of which was obtained by Drive Tesla, Musk congratulated everyone on the accomplishment, saying it happened even though Tesla has had a "very tough quarter."
Musk didn't provide specifics on the number of vehicles produced that set the record, but said it happened within the last week.
The kudos weren't limited to staff at Fremont, with Musk also congratulating employees at Giga Berlin and Giga Texas.
With just two months of production under its belt, Giga Berlin was able to roll nearly 1,000 cars off the production line, also within the last week.
Musk also noted the tremendous effort from the Tesla China team to ramp production after a three-week shutdown, and said Giga Texas was "spooling up" after having started deliveries of Model Ys with 4680 cells this week.
Setting a positive tone for the end of the quarter, Musk closed the email by saying "Onward to victory!!"
Here is the full email from Elon Musk.
"This has been a very tough quarter, primarily due to supply chain challenges in China, so we need to rally hard to recover!
I'd like to congratulate the Fremont team for achieving an all-time record production day last week and Berlin for making almost 1000 cars last week! This is great stuff.
Shanghai is returning to full strength and Austin is spooling up. Onward to victory!!
Elon"
UPDATE June 12 8:45am PST: Musk sent a follow-up email on Sunday morning, saying that Tesla employees are doing "pure goodness" and he has "infinite more respect and admiration for you than the richest person on Wall St."
The full email is below.