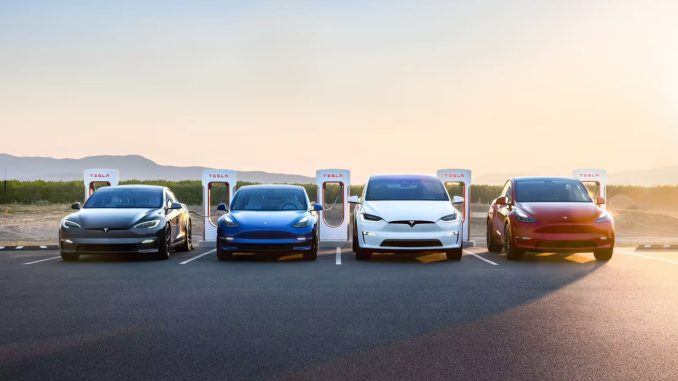 Kelly Blue Book (KBB) has named the winners in their 2022 Brand Image Awards, and Tesla has won three of the six awards under the 'Best Luxury Brands' category.
The Brand Image Awards aren't just about consumers being aware that a brand exists, but more about recognizing automaker "that can excite and attract new shoppers."
Tesla clearly does just that after being named the 'Best Overall Luxury Brand' for the third year in a row.
Enthusiasm for the electric automaker didn't stop there, with Tesla also taking home the award for the 'Best Value Luxury Brand.
'Most Refined Luxury Brand' also went to Tesla, with KBB noting that the design of their vehicles "adheres to the clean, elegant approach."
Tesla did not win the awards for 'Best Performance Luxury Brand' or 'Best Styling Luxury Brand,' with both of those going to Porsche.
Lexus was named the 'Most Trusted Luxury Brand.'
The Brand Image Awards are based on the opinions from more than 12,000 new vehicle shoppers who use KBB to research their next vehicle purchase.