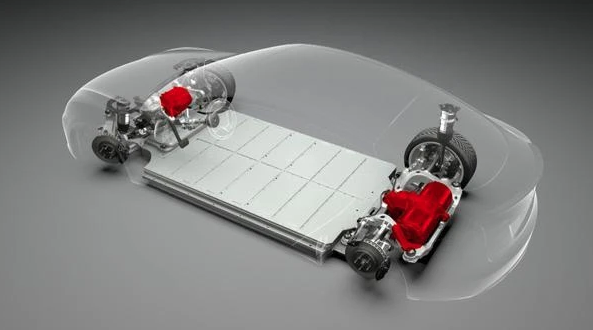 Tesla currently sits atop the electric vehicle (EV) market. Legacy automakers have been saying since 2012, when the Model S was first released, the next "Tesla-killer" is just around the corner.
Despite the dominance by the California automaker, CEO Elon Musk says that isn't the goal, but rather to live up to Tesla's mission statement – to accelerate the world's transition to sustainable energy.
Musk put his money where his mouth is last night on Twitter, saying he is willing to license key parts of Tesla automobiles to other auto manufacturers…if they want it.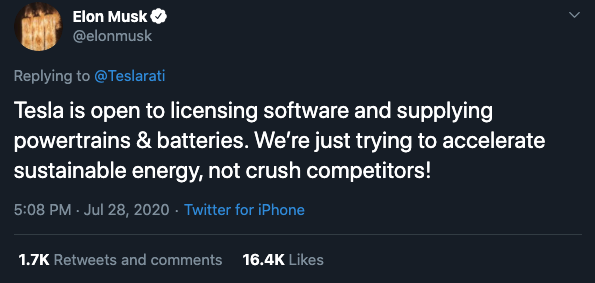 Musk's offers comes after several automakers openly admitted to Tesla's lead in multiple aspects of their EVs. Audi CEO Markus Duesmann said last week Tesla has a two-year lead in battery technology and self-driving, which likely means he believes behind closed doors Tesla's lead is closer to 5 years.
This is also not the first time Musk has opened up his technology to other automakers. In 2014, Tesla made its patents available for anyone to use for free, promising they would not file a lawsuit against anyone who uses them in good faith.
But there's one piece of hi-tech gadgetry that Musk is not willing to part with.
Haha no one can ever have our top secret fart technology!!

— Elon Musk (@elonmusk) July 29, 2020