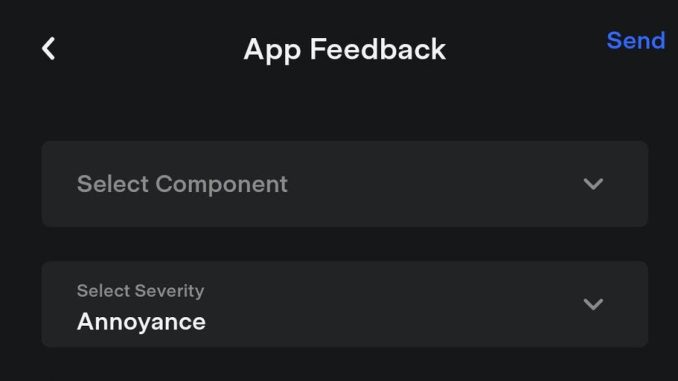 Tesla owners have a new way to provide feedback on a wide variety of vehicle-related issues with the addition of a new section in the mobile app.
First spotted by FSD Beta tester James Locke (@arctechinc), a new 'Send Feedback' section was added to the main screen of the mobile app on Wednesday night. According to Locke, the new section appeared without an update to the app on both his Android and Apple devices for both his FSD Beta enabled and regular Autopilot Tesla.
The new section is quite extensive with up to 36 options to provide feedback on vehicle related concerns such as Connectivity, Dashcam & Sentry Mode, HVAC & Thermal Management, and much much more.
Once you have selected the component you want to provide feedback on, you can then select the severity from three choices – 'Annoyance', 'Loss of Core Feature', or VOR/High Severity Event'.
Owners can then describe the issue in more detail through a text box, and also include screenshots to better illustrate the issue if needed.
Since the feature is so new we are not sure if there is any follow-up that Tesla does once the feedback has been submitted, like creating a service appointment, or how quickly feedback is provided if what is submitted is marked as 'Loss of Core Feature' or 'High Severity Event.'
It is also a little confusing why an owner would want to submit an issue that is as severe as either of those two options instead of scheduling a service appointment.
We have not been able to find the new section on our mobile app in Canada.
If you have the new feedback section on your mobile app, let us know in the comments below, and include what device you use.