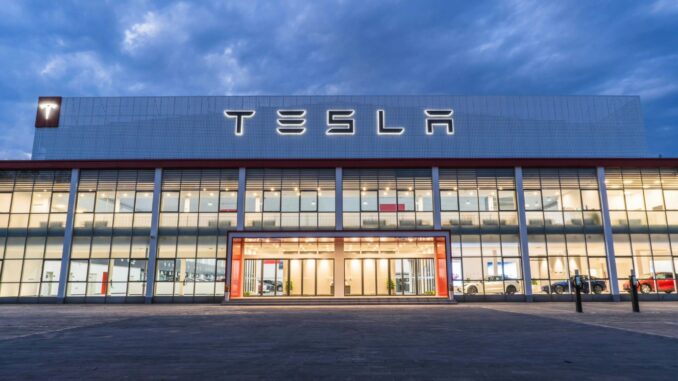 Tesla (TSLA) shares reached a record high on Friday after a strong Q3 2021 earnings report. The company is starting to approach the elite group of companies valued at least $1 trillion.
As of trading in the morning, Tesla stock touched a high of $909.82. This means that Tesla's market capitalization is over $905 billion, which places it in sixth place for the biggest publicly listed companies in the US.
Although 2021 has so far been ebb and flow for Tesla, the company share price has been on an upward trajectory since early June.  With strong Q2 and Q3 earnings being the primary catalyst.
However, others also note that, unlike other auto manufacturers, Tesla weathered the semiconductor shortage and continues to deliver vehicles globally.
In more good news, delivery estimates were dwarfed by actual numbers in Q3. Further to this, margins for the period impressed many on Wall Street.
Tesla continues to be a leader and pioneer in EV's and is setting itself up for more success as EV adoption becomes the norm. The Model 3 and Model Y are two of the best selling EVs and challenge ICE competitors in many regions.