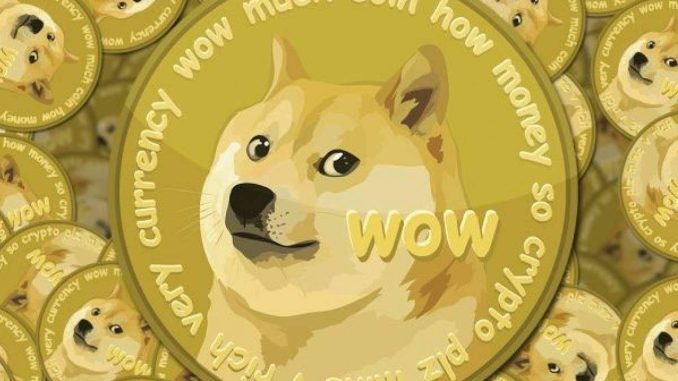 Tesla is getting back into the world of cryptocurrency. CEO Elon Musk announced early on Tuesday morning the company will soon begin accepting the meme-inspired Dogecoin as payment for some merchandise in the online shop.
Musk explained it will be tested to "see how it goes," hinting that if it is successful they could branch out to allow customers to pay for more than just merchandise with Dogecoin.
Tesla will make some merch buyable with Doge & see how it goes

— Elon Musk (@elonmusk) December 14, 2021
Elon Musk is no stranger to Dogecoin, having frequently discussed the cryptocurrency this year, even mentioning it during his appearance on Saturday Night Live (SNL) earlier this year.
The CEO is one of the major reasons for Dogecoin's rise in value in 2021. At the beginning of the year one Dogecoin was worth less than one penny. By May it had peaked at above 74 cents, but has since dropped more than 70% to settle around 20 cents.
That was until this morning's tweet, which sent the value surging more than 20% to nearly 30 cents.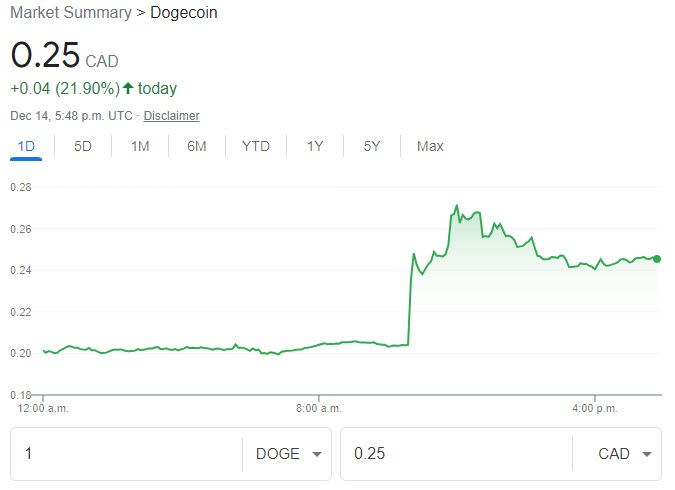 This isn't the first foray into cryptocurrency for Tesla. Earlier this year the automaker began accepting Bitcoin as a payment method for its vehicles.
Just as quickly as it was introduced, it was later pulled due to environmental concerns about the use fossil fuels in Bitcoin mining.
Tesla also holds a considerable investment in Bitcoin, having purchased $1.5 billion worth earlier this year.
At the time it was trading at around $35,000. Today Bitcoin is trading at around $60,000.