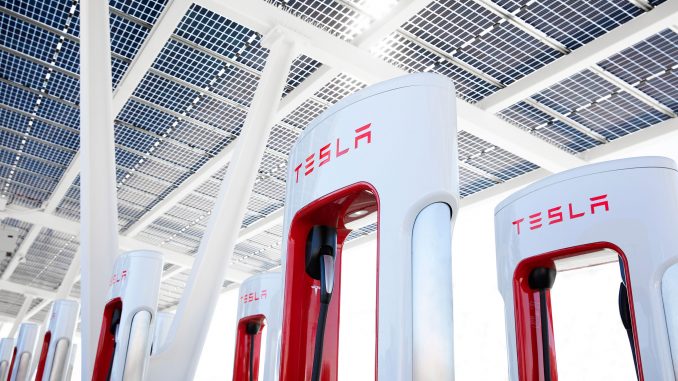 The first Tesla Supercharger that will help connect the southern and northern regions of British Columbia has started construction in Cache Creek.
The new Supercharger will be located at the Cache Creek Visitor Centre at 1270 Stage Road, adjacent to the existing BC Hydro DC fast chargers. Crews this week fenced off the site and began the initial ground work to place the underground conduit and cables necessary for the 8-stall V3 Supercharger.
Tesla added the Cache Creek location to their Supercharger map during their annual update earlier this year. The location is scheduled to open in Q3 2021.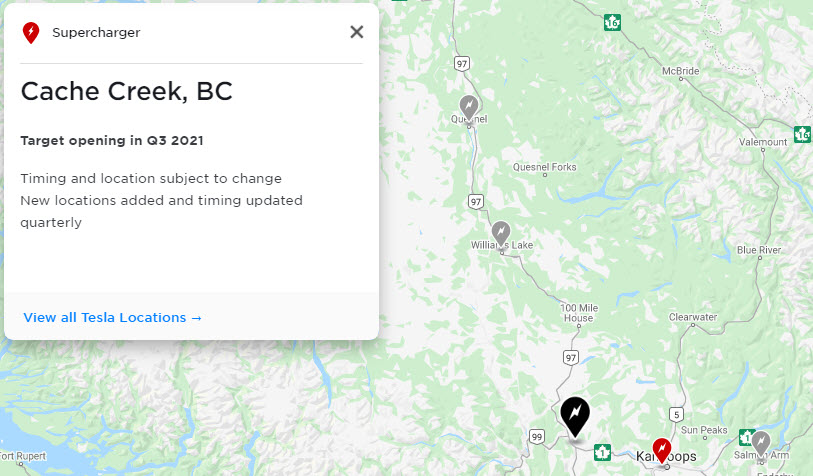 The Cache Creek Supercharger will be a key charging point for drivers heading north on Highway 97 to Prince George. Additional Superchargers along the route are also planned in Williams Lake and Quesnel.