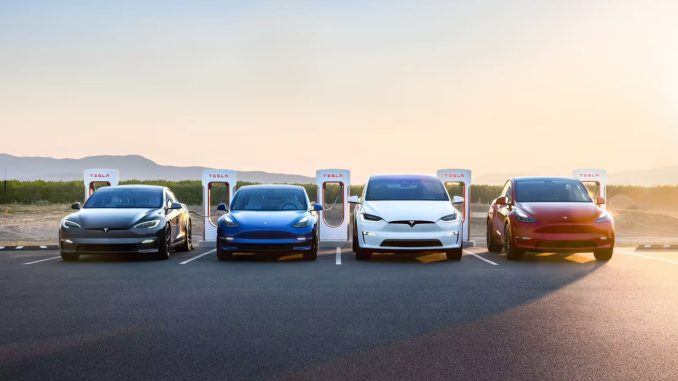 Despite having moved its headquarters from California and despite having just opened a brand new factory in Austin, Tesla has once again been left out in the cold in Texas, this time when it comes to electric vehicle (EV) rebates.
The Texas Commission on Environmental Quality (TCEQ) released a list of EVs and plug-in hybrids eligible to receive a rebate of up to $2,500 under the Light-Duty Motor Vehicle Purchase or Lease Incentive Program.
The list is extensive and includes 142 different models from almost every major car manufacturer – 22 BMW models qualify, 17 from Porsche, 15 from Audi, 14 from Ford.
Even Bentley and its 2020 and 2021 Bentayaga plug-in hybrid is included on the list, even though it retails for nearly $170,000 USD ($234,000 CAD).
However, after scrolling through the five pages of eligible vehicles you won't find any mention of the world's largest EV automaker – Tesla.
According to Laura Lopez, the media and community relations manager for TCEQ, the reason Tesla is not included is because of the state's antiquated franchise dealer law which require vehicles to be purchased through an in-state dealer and not directly from the manufacturer.
"The program currently requires that eligible vehicles must be purchased or leased from a licensed new vehicle dealer or leasing company in Texas. Under Texas law, vehicles purchased directly from the manufacturer or an out-of-state dealer not licensed to sell or lease new vehicles in Texas are not eligible for a rebate," Lopez told The Center Square.
As you might recall, Tesla is not allowed to sell their cars directly to buyers in Texas, even though many of them will now be built at Giga Texas.
Tesla has fought for many years to have the state's franchised dealer laws overturned, most recently in 2021 with House Bill 4379, which once again failed to pass.
Elon Musk even commented on the bill failing to pass last year, saying "Tesla sure would appreciate changing the law."
The full list of eligible vehicles can be found below.
ldplip-22-eligible-vehicles