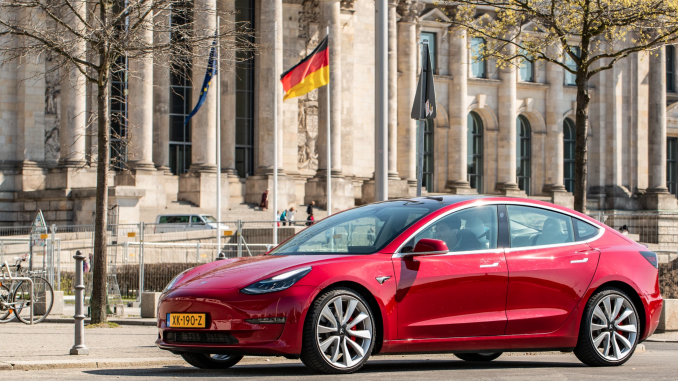 Tesla's presence in the German automotive market is growing as the Texas-based automaker continues to ramp production at Giga Berlin. In the month of November Tesla delivered 10,819 vehicles in Germany, making it the second best monthly sales volume by Tesla since it started selling its cars in the country.
Data from Germany's Federal Motor Transport Authority (KBA), Tesla's 10,819 units was a 92.7% increase compared to November 2021. That performance was only beaten Tesla's record breaking September when it registered 13,724 Model 3 and Model Y cars sold. Not only was that Tesla's highest sales volume on record, the Model Y accounted for 9,848 of them making it the most popular car in Germany that month.
With November now in the books Tesla has accumulated 52,462 sales in Germany so far in 2022, a 58.7% increase compared to the same time period last year.
That was in contrast to the overall car market in Germany which has shrunk 2.4% so far this year, according to KBA data.
Earlier this year we reported that Tesla had an internal goal to double its sales in Germany in 2022 to 80,000 units. With just one month to go it is all but decided that Tesla will not deliver 30,000 cars in Germany in December, but with a strong month it could break 60,000 units sold, which would represent more than 50% growth year-over-year.
Tesla planning facility in Southfield, Detroit for R&D and repairs