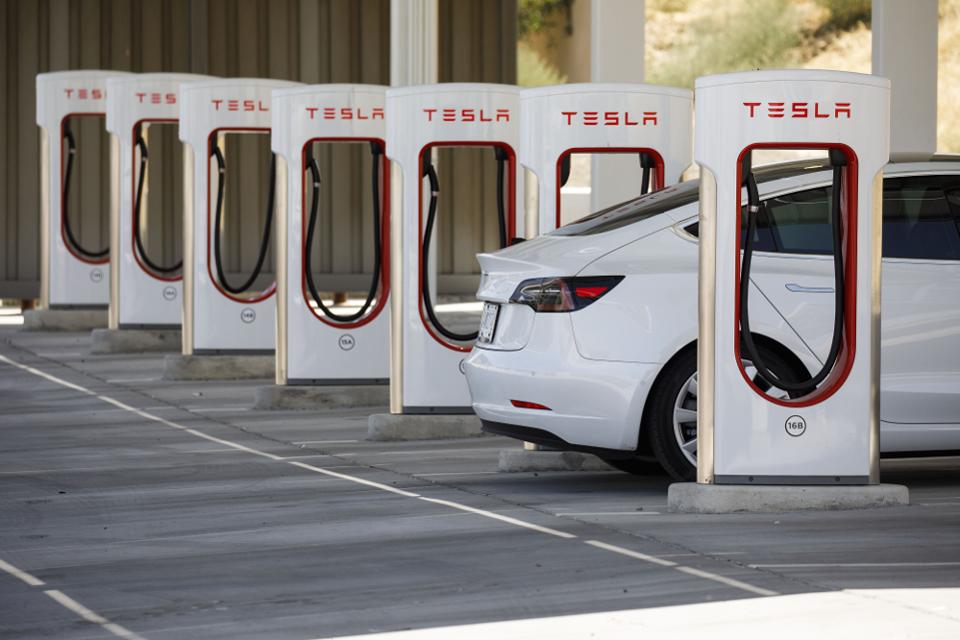 In what appears to be an attempt by Tesla to control the flow of traffic at busy Supercharger locations, the automaker has introduced time of day charging rates.
First spotted by Sacramento Tesla on Twitter, the new rates appear to be only appearing at select Supercharger locations in California.
What are you thoughts on the new pricing depending on the time of day? pic.twitter.com/HBDKbDCNUm

— Sacramento T Ξ S L A (@sacramentotesla) June 18, 2020
At the Corte Madera Supercharger, the rates are broken up into three time periods, with the most expensive rate applicable during the hours of 4:00pm to 9:00pm each day. If you plug in during that time, you will be charged $0.39 per kWh.
Off-peak times, from 9:00pm to 4:00pm the following day will be a little cheaper at $0.27 per kWh.
In looking at other Superchargers nearby without these new time of day rates, the typical cost is similar to the off-peak rates, around $0.25-$0.30 per kWh.
Drive Tesla was able to find two other Superchargers in California that also have the new time of day rates. The Supercharger in Santa Clarita has the same time periods, but cheaper rates at $0.32 and $0.26 per kWh for peak and off-peak respectively.
The Supercharger on Letterman Drive in San Francisco has the most expensive rate we could find, at $0.40 at peak times, and $0.28 per kWh during off-peak hours.
It appears these changes are so far limited to the US, and California in particular. We were not able to find these changes at several Superchargers that we checked across Canada and the US.
While the change is limited there now, it is likely only a matter of time before we see a wider rollout of time of day charging rates.
Tesla also recently made another change in regards to Superchargers. With a new update, drivers can now pay using the in-car display if you don't have a credit card saved to your Tesla account.
What do you think of this new pricing structure? Do you think it will impact usage? Let us know in the comments below.