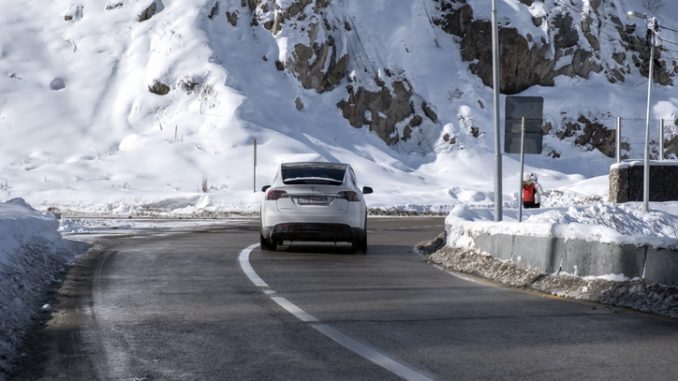 The Tesla Model Y became Norway's best-selling vehicle in November by a wide margin.
3,225 Model Y's were registered in the country, which accounted for 18.9 per cent of the EV numbers.
This is almost three times the overall registrations of the second place Volkswagen ID.4, which had 1,121 units registered in November.
The BMW iX came in a distant third.
It is 9pm in Norway so most of the registrations for November is probably done ✅

November was a record month with a new all time high record of total registered EVs (pure EVs, no hybrids) 🔋📈📊

Source: https://t.co/RCpRAa4SNz#ModelY #Norway #EV $TSLA #ElectricVehicles pic.twitter.com/Jq0PWMxQ7V

— Lasse Edvardsen (@nasalahe) November 30, 2022
In the overall rankings for the year, the Model Y continues to dominate.
Tesla Model Y – 13,139 vehicles
Volkswagen ID.4 – 9,796 vehicles
Skoda Enyaq – 6,893 vehicles
BMW iX – 5,198 vehicles
Audi e-Tron – 4,642
Norway is one of the few countries truly embracing electric vehicles. As you can probably tell from the above rankings, electric vehicles dominate new car registrations in the country.
In fact, new electric vehicle registrations are up 33 per cent year-over-year. The internal combustion engine (ICE) and hybrid vehicles are still registered but low on the list.
The first non-EV in overall registrations is the hybrid Volvo XC40 which comes in at 8th with 3,643 for the year.
Regarding EV startups, the Polestar 2 is in ninth place, with 3,608 vehicles registered in 2022. While the Chinese brands, including NIO, BYD and Xpeng, continue to lag behind other brands in 2022 registrations.
The top for each brand is the BYD Tang in 21st, NIO ES8 in 36th and the Xpeng G3 in 58th.