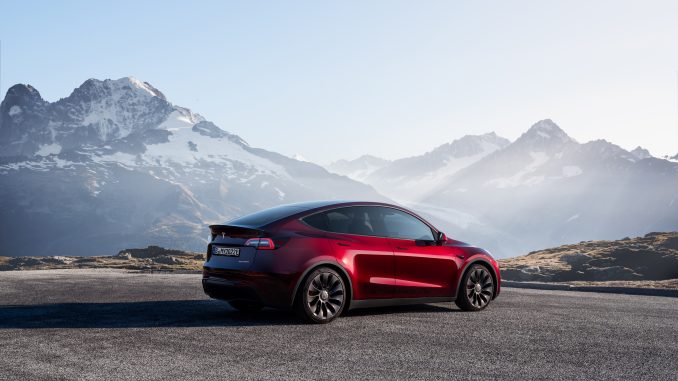 The Tesla Model Y is continuing to prove popular in Europe. The electric SUV topped sales charts in the region for the final two months of 2022, and the Model Y has picked up where it left off maintaining its place at the top of the electric vehicle (EV) sales charts in January 2023.
According to data from JATO Dynamics The Model Y recorded 7,174 registrations in January. That was more than 69% higher than the second best selling EV in Europe, the Dacia Spring with had 4,242 registrations in the same time period.
While claiming the top spot and being that far ahead of the second place competitor is certainly an impressive accomplishment by itself, it is even more impressive when you compare the starting price of the top two EVs. Prices obviously vary by country across Europe, but taking Germany as an example, the two most popular variants of the Model Y start at €44,890 for the Rear-Wheel Drive (RWD) version and €54,990 for the Long Range.
That is more than double the price of the Dacia Spring, which starts at €20,490.
Rounding out the top five best selling EVs in Europe in January were the VW ID.4 (3,832), VW ID.3 (3,348), and the Fiat 500 (3,248). (via InsideEVs)
As a brand Tesla has seen its sales in Europe skyrocket. Compared to January 2022 Tesla's sales have increased 1,018% to 9,358 units according to JATO Dynamics data. That increase in largely due to the Model Y which was launched in Europe in February. There was also the start of deliveries of the Model S and Model X after a more than two year hiatus.
That increase is far ahead of its competitors. VWs saw its EV sales rise 29%, Mercedes-Benz and BMW increased 28% and 16% respectively, while Audi's EV sales rose by just 7%.