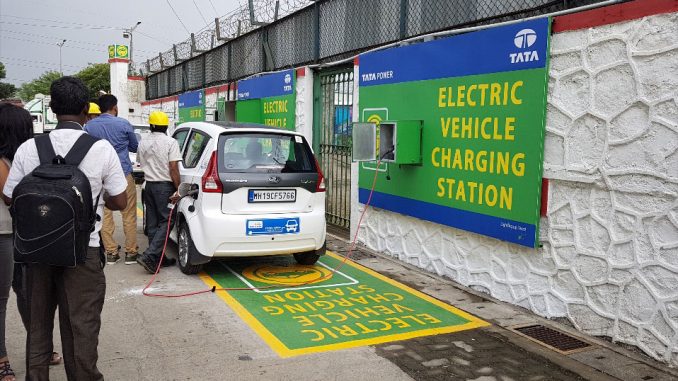 The Government of India is considering a plan to drastically increase the number of electric vehicle (EV) charging stations as a way to increase EV adoption in the country.
Save with big discounts at your favourite Tesla accessories stores, like 10% off at Tesmanian, TesBros and Nikola Pro, plus many more. Coupon codes at DriveTeslaCanada.ca/deals.
At a meeting last week on EV charging infrastructure it was suggested that Oil Marketing Companies (OMCs) be required to install EV charging stations at all Company-Owned, Company Operated (COCO) gas stations. Under the plan, franchised gas stations may also be required to have at least one EV charging outlet at their locations.
The government has already implemented new regulations that require any new gas stations to have at least one option of an 'alternative fuel'.
For many drivers today one of the biggest factors behind their decision to not switch to electric is range anxiety from a lack of charging infrastructure. With industry estimates pegging the number of gas stations in India, both COCO and franchise-owned at over 69,000, the plan could provide a big boost to sales and help spur the adoption of EVs in the country.
In addition to the plan to install EV charging stations at gas stations, India's Power Ministry is also working on plans to install charging infrastructure in several major cities and along highways.
Get 10% off at Tesloid.ca or Tesloid.com with coupon code DTC10 at checkout. Quality Tesla accessories with FREE shipping across Canada and the US.
Earlier this year, India's largest auto manufacturer Tata Motors unveiled their first electric SUV. The Nexon EV has an ARAI (Automotive Research Association of India) certified range of than 312km.
Source: Deccan Chronicle
Featured image via Tata Power