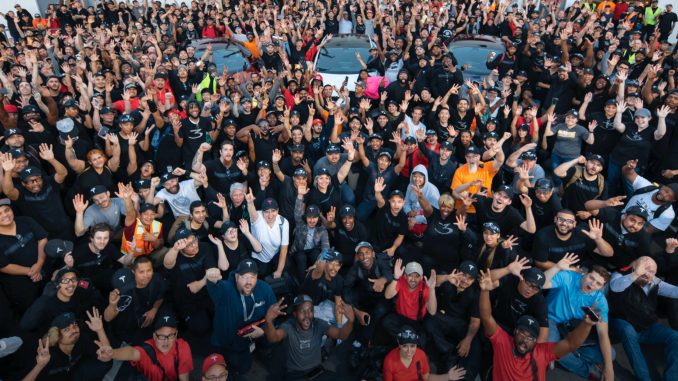 One of the biggest wins for Tesla in 2021 was that the company saw a 40.1 per cent increase in its overall workforce.
This according to a 10-K filing to the Securities and Exchange Commission late Friday.
The filing reveals that as of December 31, 2021, the company had 99,290 full-time employees at Tesla and its subsidiaries worldwide.
In comparison, at the end of 2020, the company had 70,757.
Surprisingly, Tesla continues to expand its full-time employee numbers while utilizing automation and advanced robotics for much of its manufacturing process.
However, with global expansion and two new Giga factories in the process of being opened, this massive increase is not super surprising.
The company noted that they have a good relationship with its employees. However, Tesla is still working through some issues in their factories.
For instance, in Fremont, the company faces two sexual harassment lawsuits from ex-workers at the plant. The lawsuits allege rampant sexual harassment in the factory, and a frat boy like culture on the factory floor.
Compared to other US automakers, Tesla is growing rapidly and for the legacy automakers, 2021 was not nearly as good.
General Motors had a 0.08 per cent increase in 2021.
At the same time, Ford saw a decrease of 1.6 per cent in full-time employee numbers.