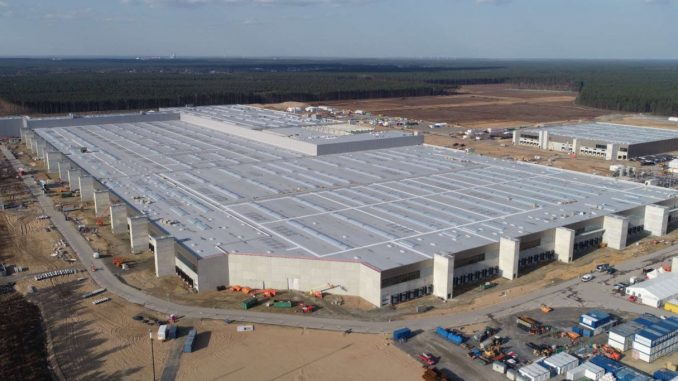 Tesla's new factory in Berlin, Germany may not open until early 2022, six months or more behind the automaker's original target.
News of the delay at Giga Berlin comes from Automobilwoche. According to sources who spoke to the German publication, Tesla CEO Elon Musk has given the team in Germany six more months to complete the mega-project.
As recently as April 7th, Tesla was still planning to open Giga Berlin in July. In a letter to German authorities complaining about the slow permit approval process, Tesla said it was "particularly irritating" the factory was still without its final permit, they revealed a targeted opening date of July 1, 2021.
The delay could be related to that permit. Earlier this week it was reported that Tesla wanted to make some amendments to their application, which German officials said could delay the final approval as the changes would require public input.
Tesla also earlier this week updated the Design Studio in Europe. Initially showing that production would begin in mid-2021, the Model Y order configurator now says deliveries will begin in late 2021.