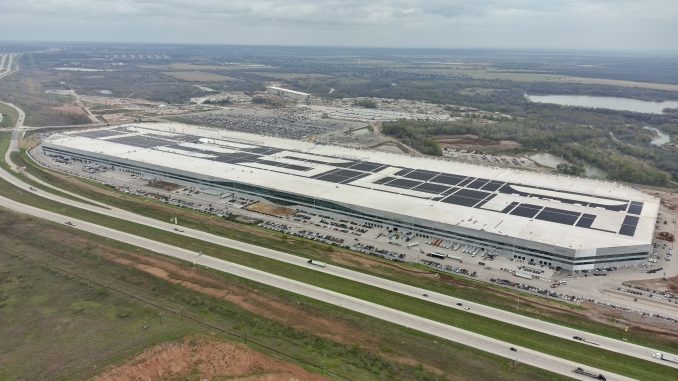 Tesla is in a massive expansion phase as it tries to ramp up production globally. Public filings have shown that the company is planning to complete more construction work at its enormous gigafactory in Texas
According to documents submitted to the Texas Department of Licensing and Regulation, construction will start on December 27, 2022 for a "ground up and complete interior finish out of the EV manufacturing facility."
The project covers 174,979 square feet and will cost $58 million, based on the value submitted with the permit. The estimated date of completion is March 13, 2023.
Tesla also plans to develop on a site west of SH-130, where it also plans to set up a wastewater interceptor. A wastewater interceptor collects wastewater from extensive facilities like Giga Texas and channels them to a treatment plant, as the Austin Business Journal reported.
The EV maker has become the largest manufacturer in Central Texas. It already employs about 10,000 people at the existing site.
Meanwhile, Tesla submitted a site plan in October for a logistic facility and parking lots, located at 11901 ½ Tesla Road, west of the SH130 road. The site is about 239 acres.
On the original Giga Texas site, Tesla has taken delivery of parts of the first 9,000 Giga Press as it prepares to manufacture the long-awaited Cybertruck. The plant is already producing 3,000 Model Ys per week.