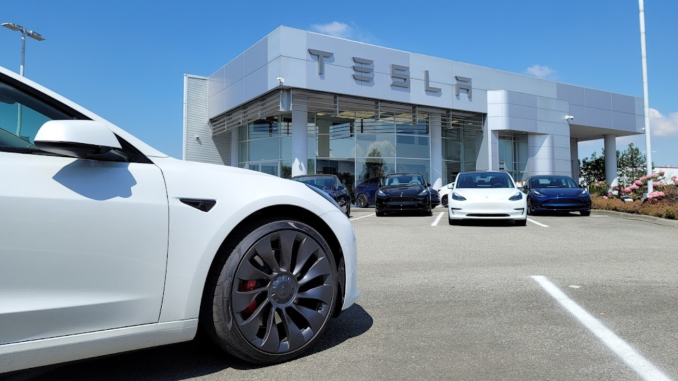 After taking the luxury crown from BMW in the United States in 2021, Tesla is on track to do the same in 2022. New data shows Tesla registrations in the U.S. have increased through the first half of the year, extending its lead over the German automaker.
According to registration data from Experian there were a total of 179,574 Tesla vehicles registered from January to May inclusive, a 66% increase compared to the same time period last year. (via Automotive News)
Conversely, BMW saw an 11% drop in their registrations, down to 133,209 during the same time period, but still good enough to hold on to second place in the luxury segment standings.
All other automakers in the top also saw significant double digit drops in their registrations. In third place was Lexus with 112,296 registrations (-19%), Mercedes-Benz in fourth with 110,584 (-17%), and Audi in fifth with 67,986 registrations (-35%).
Leading the way for Tesla in EV segment was the Model Y as the electric SUV racked up 82,880 registrations, followed closely by the Model 3 with 74,092.
The Ford Mustang Mach-E came in third (15,491), outpacing the Model S in fourth (13,008). Next was the Hyundai IONIQ 5 (10,776) with the Model X close behind (9,594).