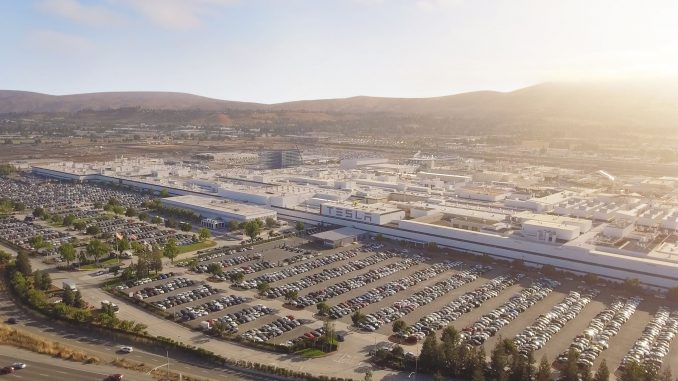 A Tesla employee was arrested on Tuesday for allegedly shooting and killing a coworker in the parking lot of the Fremont factory.
Drive Tesla reported on the shooting on Monday, which at the time was considered suspicious.
According to a press release from the Fremont Police Department, the victim had just finished a shift and was shot on the way to his car in the parking lot.
After an initial investigation, homicide detectives were able to identify a potential suspect who worked with the victim and had allegedly been arguing with him earlier in the day.
On Tuesday Fremont Police arrested 29-year-old Anthony Solima of Milpitas, and charged him with homicide.
At the time of his arrest, Solima was found with a "loaded, non-serialized, .223 caliber, short-barrel rifle" in his vehicle.
Police confirmed this was an isolated incident and there are no additional suspects.
The identity of the victim has not been released pending identification by the Coroner's Office.