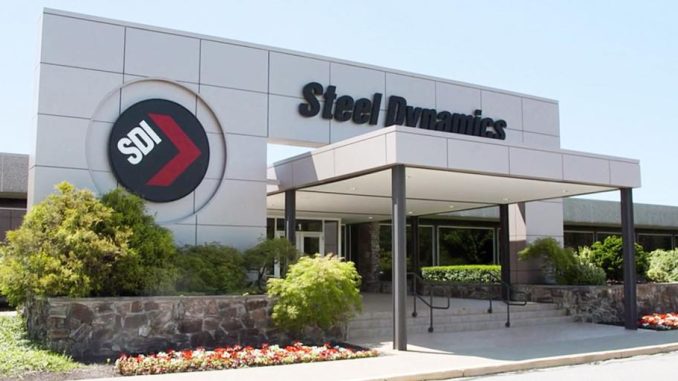 Steel Dynamics Inc (SDI) updated local Texas media KIIITV that their Sinton, Texas plant will start initial operations next month.
The SDI plant in Sinton will supply the steel skeleton for the Tesla Cybertruck. Tesla is producing the Cybertruck at Giga Texas.
UPDATE Jan 18 10:40am PST: In an emailed statement to Drive Tesla this morning, Steel Dynamics says they "cannot confirm any supply agreement between Tesla's TX assembly facility and SDI's Sinton (or other) steel mills." The connection between Tesla and Steel Dynamics first arose because of comments made by San Patricio County Judge David Krebs in December 2020.
"Now some of these other companies who work with STI will actually be taking STI's product and refining it a little bit better we're hearing that one of the companies that were pretty close to probably getting close is a company that's going to be taking STI steel redoing it and that Steele will actually be going into the Tesla cars that they're moving in from California to manufacture here."
The Sinton plant is a world-class steel facility. Not only is the steel produced in the plant more environmentally friendly, but the company is also packing innovative technologies throughout the 1.2 million square foot facility.
In addition, the steel mill also has machines that can turn scrap metal into rolled steel. The rolled steel off the line is composed of around 90 per cent of scrap metal and can be sold to commercial partners.
The Sinton facility sits 167 miles away from Giga Texas, allowing for straightforward steel transportation between the two sites.
However, Tesla may 'redo' the steel from SDI. As per Patricio County Judge David Krebs, "now some of these other companies who work with SDI will be taking SDI's product and refining it a little bit better…." (via Teslarati).
However, neither Tesla nor SDI confirmed if this additional refining step is happening.
SDI did not confirm the exact date that they would start initial operations. However, we should start seeing steel roll out within the next month.