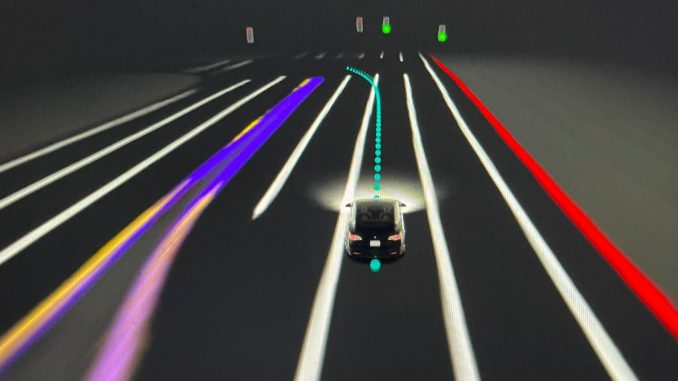 Tesla first released their Full Self-Driving (FSD) Beta software in the United States in October 2020.
After being limited to a small number of public testers and Tesla employees for almost one year, the automaker began expanding that group with the addition of the request FSD beta button in September.
We have also known since earlier this year that a number of employees are testing the software in Canada, but have been unable to share their experiences publicly due to non-disclosure agreements (NDA).
Based on the source code of the self-driving software, it appears employees in China are also testing it out.
That's according to hacker and FSD Beta tester @greentheonly, who said the code allows FSD to function if the vehicle is in one of three countries – the U.S., Canada, or China.
based on the code.

The checks are "allow FSD if the car is in US, or Canada or China"

— green (@greentheonly) November 4, 2021
Surprisingly, Norway (or Europe) was not included in the list of regions where it is supported. CEO Elon Musk has previously said that Norway was one of the next countries to receive FSD Beta after the U.S. and Canada.
At the same time, the news isn't too surprising, as China is the biggest automotive market in the world, and a key part of Tesla's expansion plans.
It is also a market where only 1-2% of customers opt for the FSD package, according to Musk who revealed the figure earlier this year.
That low take rate is also why Tesla still offers the Enhanced Autopilot (EAP) package in China. For much less money, customers get to experience the majority of the features in FSD, with the exception of Traffic Light and Stop Sign Control (TLSSC).
Tesla Full Self-Driving (FSD) subscription will be cheaper if you have Enhanced Autopilot