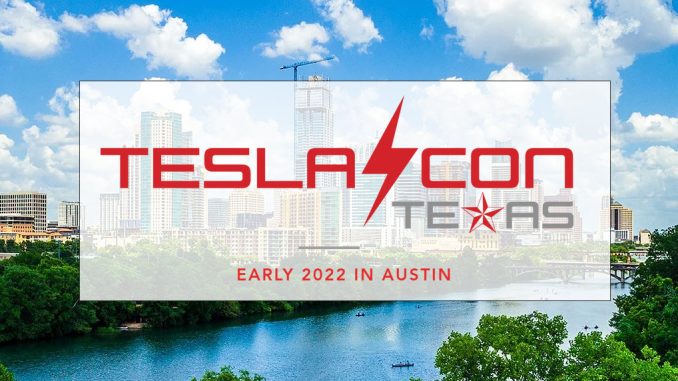 If you were on Twitter on Sunday, you probably heard about a "big announcement" coming from the Tesla Owners Club Austin.
9pm Texas Time tonight, join the CallIn. It's BIG! https://t.co/frvhEK2cS0 pic.twitter.com/TePaxdAVHN

— Tesla Owners Club Austin (@AustinTeslaClub) January 9, 2022
After some hype that included a Wheel of Fortune fundraiser that raised over $2,500 for St. Jude Children's Research Hospital, the big announcement ended up being a plan to hold the biggest Tesla fan gathering ever.
Dubbed "Tesla Con Texas", the multi-day event doesn't have an official date yet. That's because they are waiting for Elon Musk to announce when the Giga Texas opening party will be held.
Once that is revealed, the Tesla Con Texas will take place in the days leading up to, and after Giga Fest Austin.
Details are slim at this point, but the event's website promises "Rockstar Tesla Influencers, Tons of Fun, and a World Record Gathering of Tesla Vehicles!"
If you are interested in attending, you are encouraged to RSVP here.
Let us know in the comments below if you plan on attending Tesla Con Texas.