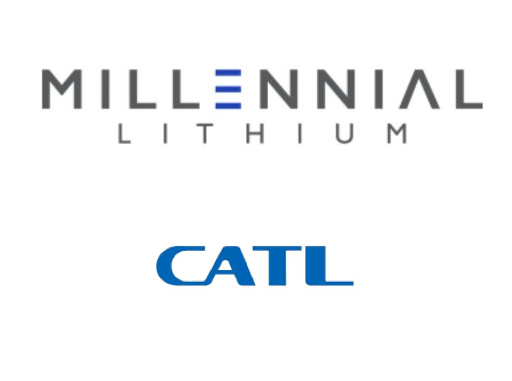 Millenial Lithium, based in Vancouver British Columbia, announced on Tuesday that Tesla battery supplier CATL has agreed to purchase the mining company for CAD $376.8 million (USD $297M).
The agreement comes after one of China's other big battery manufacturers, Gangfeng Lithium, made an initial bid to buy the company in July.
CATLs purchase price is the equivalent of $3.85 per share, outbidding Gangfeng which offered to purchase Millennial for CAD $353 million, or $3.60 per share.
As part of the agreement, CATL will also pay the $10 million termination fee to Gangfeng. The company had until Monday to match CATLs bid, but decided against it, reports Reuters.
According to Millenial's website, the company has several mining projects in Argentina. Their current focus is on developing the Pastos Grandes Lithium Project which was 4.1 million tonnes of lithium carbonate equivalent (LCE).
The pilot plant has already produced battery grade lithium carbonate with 99.95% purity.