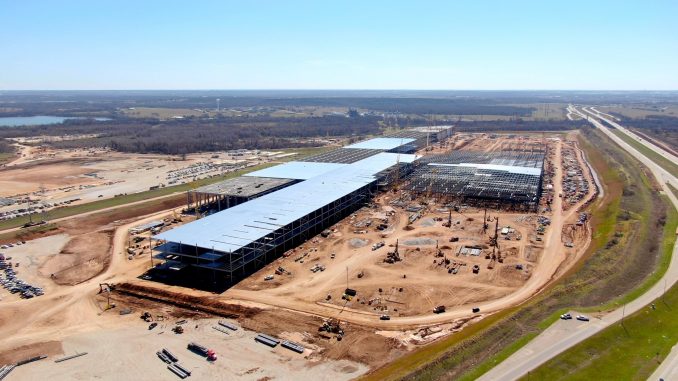 As construction continues at Tesla's newest Gigafactory in Austin, Texas, the automaker is seeking a Foreign Trade Zone (FTZ) designation that could save it hundreds of thousands of dollars in taxes.
Tesla's application for the federal designation was fully supported at a Travis County commissioners meeting on February 23, 2021. In addition to the support of the commissioners, the automaker also had to obtain a letter from the Del Valle Independent School District.
According to BizJournal, the support is a critical step that will allow the automaker to move forward with the application process quickly.
Travis County judge Andy Brown also revealed new details about the project. In documents sent to the FTZ Board, Brown said Giga Texas covers more than 2,500 acres, but has the potential to expand to 3,500 acres, a figure much larger than previously disclosed.
The federally-run FTZ program is intended to help American businesses be competitive in the global marketplace by reducing tariffs on imported goods and on exported finished products.
If approved, Tesla could save $270,000 per year across all taxing jurisdictions. According to Travis County documents, this includes $53,000 on taxes in the jurisdiction.
Tesla would not be the first to company in the Austin area to receive the designation. Others include Samsung, Flex, HID Global, Dell, and Hospira.