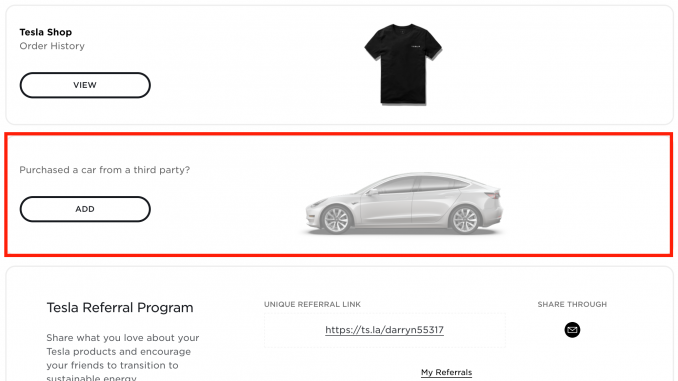 Tesla updated their website last night to make it a little easier to add a Tesla to your account that has been purchased from a third party.
The addition can be found after logging into your Tesla account. At the bottom of all your vehicles, reservations, and Tesla shop order history is a new section titled, "Purchased a car from a third party?"

After clicking the 'ADD' button, a pop-up appears telling you the information you need on hand in order to claim ownership. This includes the exact odometer reading of the new-to-you car, a photo of your Title or Registration, and photos of your driver's license.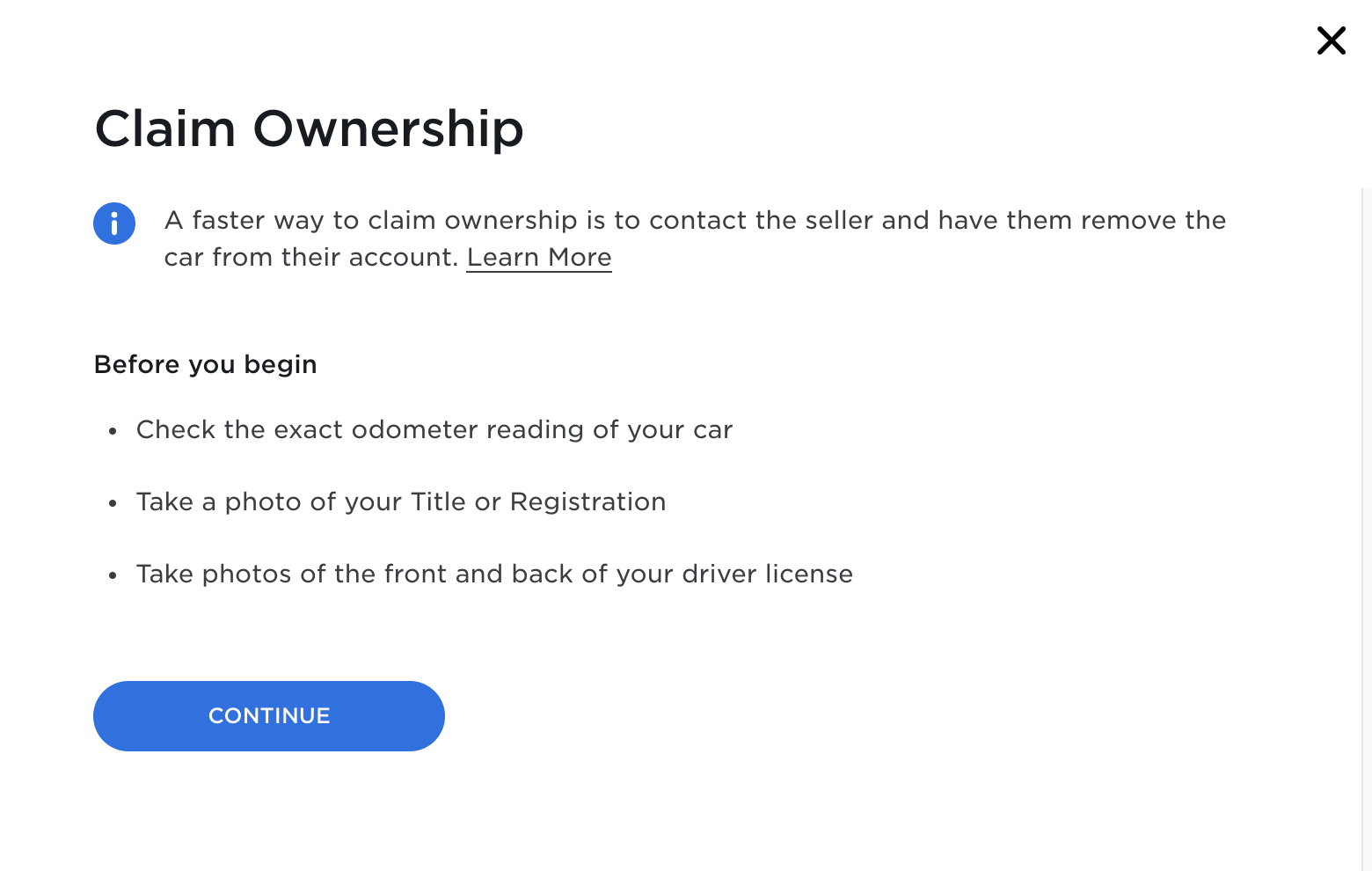 In step 1 you enter some personal information like your registration address, phone number, and whether the vehicle is for personal or business use.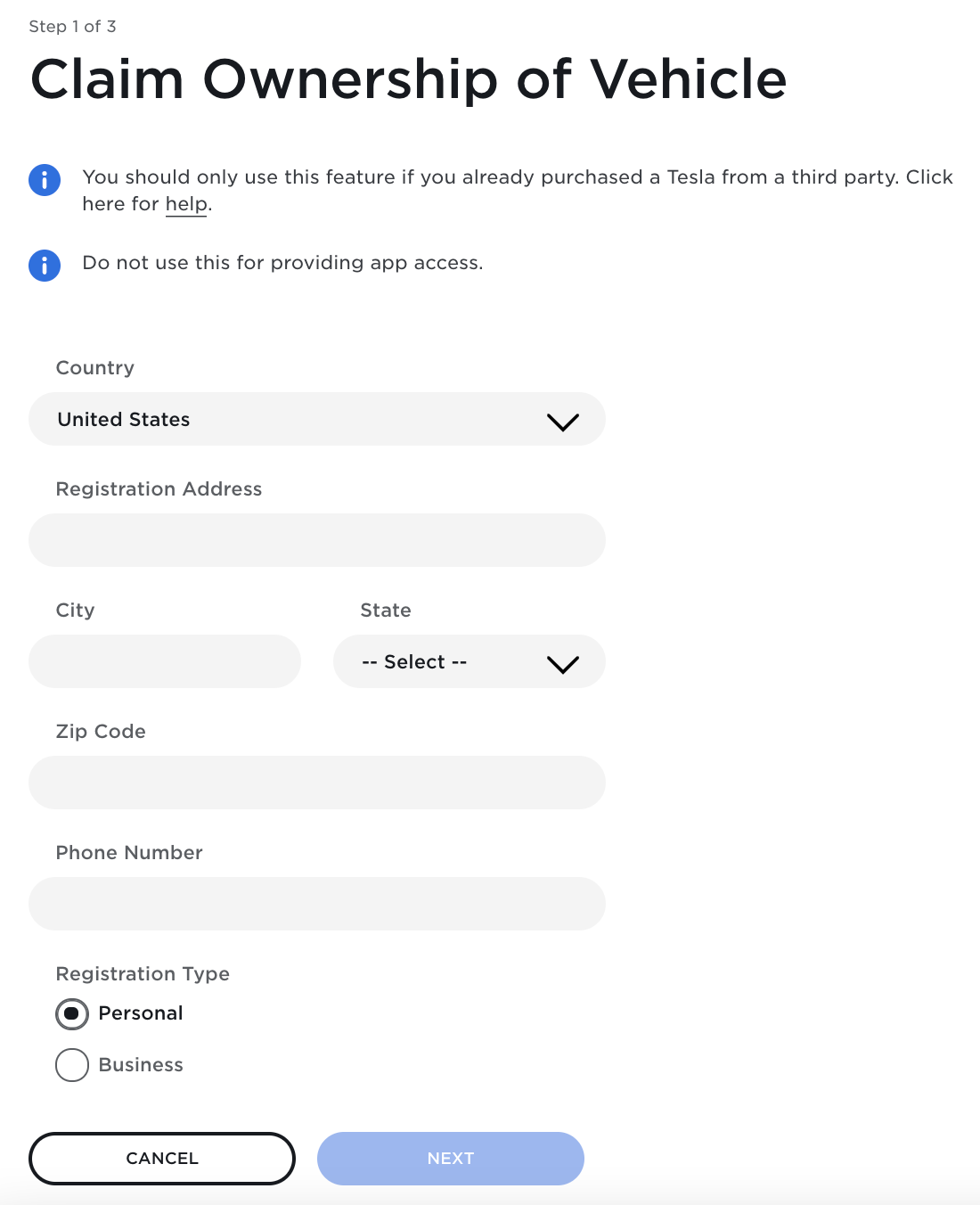 Step 2 is where you enter your new VIN and odometer reading.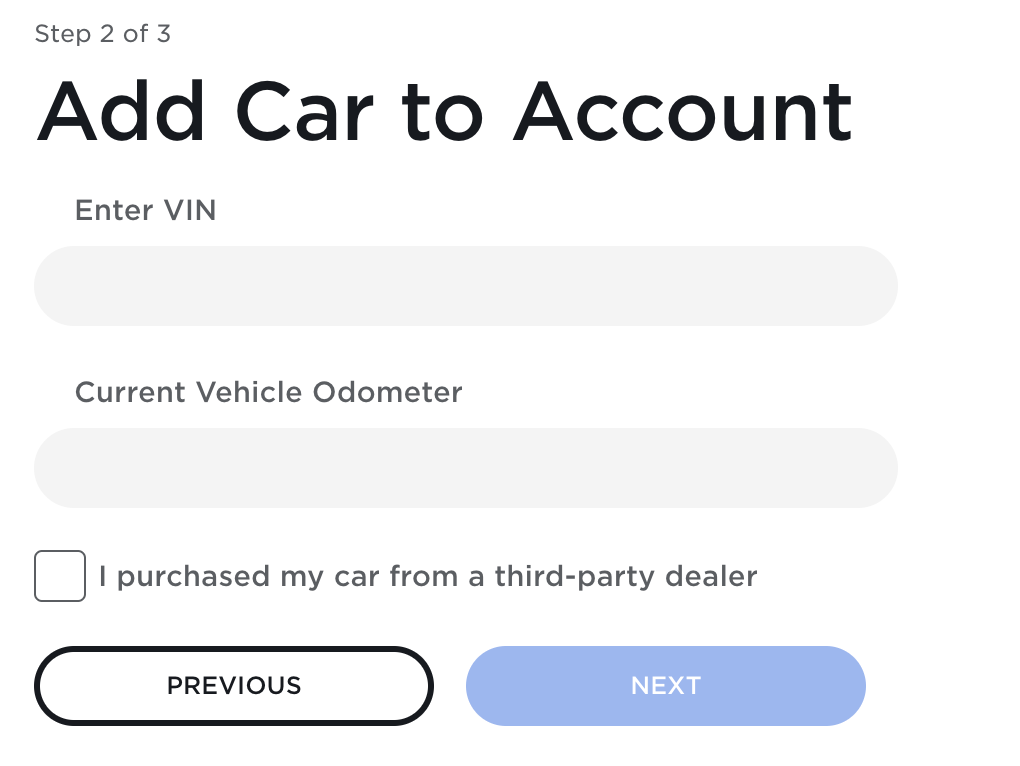 In the third and final step you upload your Title or Registration, and driver's license.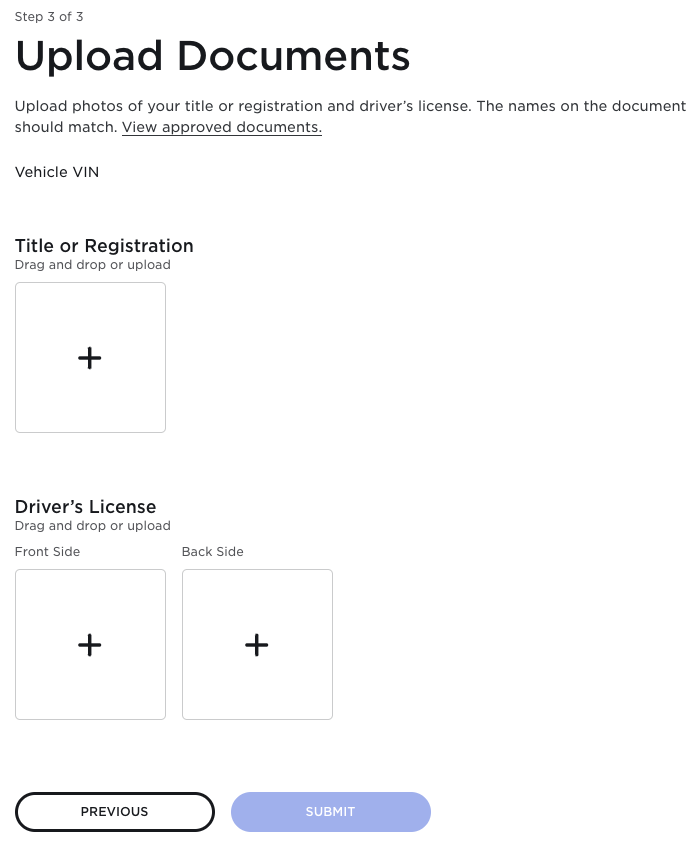 Click submit, and you're done.
Since we didn't actually purchase a Tesla from a third party, we were not able to test the process past this step. As a result, we are unsure if the car is immediately added to your account, or if it requires review by a human before it is added. Hopefully it is the former and not the latter.
The ability for the previous owner to transfer ownership to the buyer is also still available. It is also unclear if this transfer needs to happen before it can be added to your account.