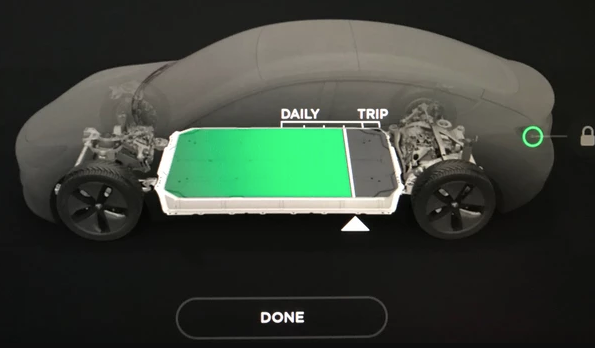 According to Tesla CEO Elon Musk, the Model 3 body and drive unit can last up to 1 million miles (1.6M kms), while the battery can last up to 500,000 miles (800K kms). Musk made these claims on Twitter back in April, and later reiterated them during Tesla's Autonomy Day later that month.
Save with big discounts at your favourite Tesla accessories stores, like 10% off at Tesmanian, TesBros and Nikola Pro, plus many more. Coupon codes at DriveTeslaCanada.ca/deals.
Model 3 drive unit & body is designed like a commercial truck for a million mile life. Current battery modules should last 300k to 500k miles (1500 cycles). Replacing modules (not pack) will only cost $5k to $7k.

— Elon Musk (@elonmusk) April 13, 2019
Now a new patent from Tesla reveals the automakers ideas to make a million mile battery. The patents details how Tesla would use a number of electrolyte additives would increase both the lifespan and performance of their batteries.
The patent, titled "Dioxazolones and Nitrile Sulfites as Electrolyte Additives for Lithium-Ion Batteries", states that these additives, like lithium salt, would need to work in conjunction with a non-aqueous solution (i.e., not water).
If Tesla is able to deliver and produce a million mile battery, it would go a long way in helping the company realize its dreams of a large Robotaxi network, where Tesla owners can add their autonomous vehicles to Tesla's ride-sharing app, allowing others to use them as a taxi, but without the need for a driver.
h/t [Teslarati]