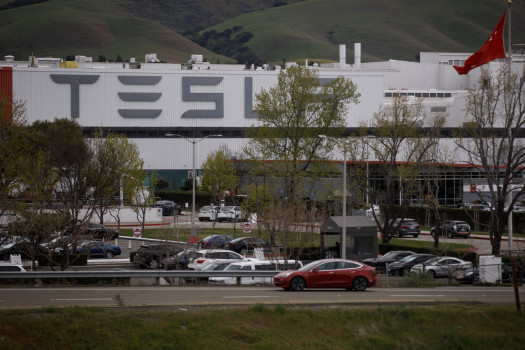 Tesla has been accused of violating emissions standards in California by the Environmental Protection Agency (EPA). The government agency says the automaker has failed to prove it is in compliance with regulations regarding hazardous air pollutants, specifically related to the "surface coating" of its vehicles.
The accusation was disclosed in Tesla's 10-Q filing this week with the Securities and Exchange Commission (SEC). Tesla said it received the notice from the EPA this month.
In their filing, Tesla refutes the claims and says they have provided all the required documentation to the EPA and is not in violation of 'Surface Coating of Automobiles and Light-Duty Trucks' regulations.
"Tesla has responded to all information requests from the EPA and refutes the allegations. While the outcome of this matter cannot be determined at this time, it is not currently expected to have a material adverse impact on our business."
In addition to the claims made by the EPA, Tesla was also issued violation notices from The Bay Area Air Quality Management District (BAAQMD). The notices were related to "air permitting and related compliance" at Fremont.
Tesla also disputes these allegations saying "there has been no related adverse community or environmental impact." As with the claims by the EPA, the automaker says it will not have a "material impact" on its business.
"The Bay Area Air Quality Management District ("BAAQMD") has issued notices of violation to us relating to air permitting and related compliance for the Fremont Factory, but has not initiated formal proceedings. We have disputed certain of these allegations and have asserted that there has been no related adverse community or environmental impact. While we have not yet resolved this matter, we remain in close communication with BAAQMD with respect to it. We do not currently expect any material adverse impact on our business."