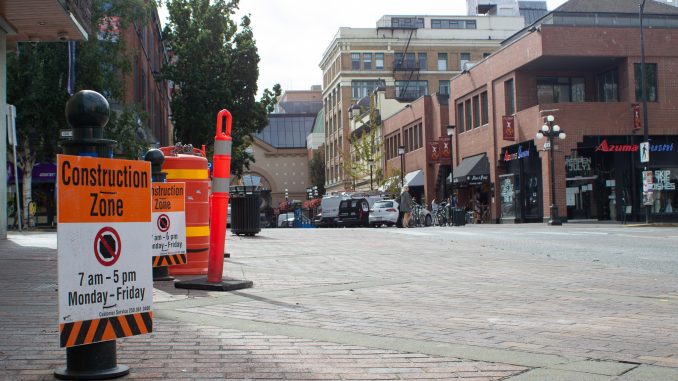 The number of electric vehicle (EV) charging stations in downtown Victoria, British Columbia is about to increase by 50% with the addition of 6 new curbside stations.
Save with big discounts at your favourite Tesla accessories stores, like 10% off at Tesmanian, TesBros and Nikola Pro, plus many more. Coupon codes at DriveTeslaCanada.ca/deals.
The City of Victoria announced the new Level 2 chargers will be installed in pairs with two per block on Broad Street, between Pandora Avenue and View Street. A time limit of 90 minutes will be enforced at the stations, which the city says will be enough time for most EVs to regain 50km of range.
When complete, they will be the first on-street EV chargers in downtown Victoria. There are currently 13 public Level 2 chargers installed at the five city-owned parkades.
The project is being partially funded by Natural Resource Canada's Zero Emission Vehicle Infrastructure Program and in partnership with BC Hydro. Construction has already begun, and is expected to be complete before the end of the year.
The installation will help the city reach the goals in their Climate Leadership Plan, which calls for 30% of vehicles registered in Victoria to be powered by renewable energy by 2030, and 100% by 2050.
Get 10% off at Tesloid.ca or Tesloid.com with coupon code DTC10 at checkout. Quality Tesla accessories with FREE shipping across Canada and the US.