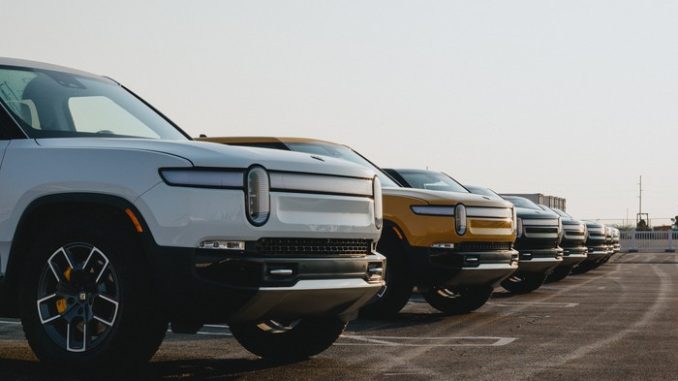 Rivian has shared more details on their Canadian expansion plans, including more information on the first deliveries, after the automaker was certified yesterday by Transport Canada as an approved vehicle importer.
In an email sent to reservation holders this afternoon, Rivian shares their excitement at finally being able to begin deliveries in Canada, confirming what we reported exclusively yesterday that the first deliveries will happen in British Columbia.
The company said they are on track to begin those deliveries "this year", without providing a specific date.
After deliveries in British Columbia, Rivian says they will expand to the rest of Canada "starting next year."
To support those first owners, Rivian says in the email that the Canadian Customer Engagement Center based in Vancouver is now operational.
They also revealed they are building out service centers in British Columbia, Ontario, Quebec, and Alberta, saying they are in various stages of development in each province. We have previously reported on their efforts to get the Vancouver service center up and running.
Rivian confirmed in the email the Vancouver location will be the first to open, with other provinces opening next year.
For customers wanting to get their first look at a Rivian vehicle in person, the company says they will be rolling out a demo drive program, as well as hosting viewing events, the first of which will be held in the Vancouver area toward the end of October or early November.
Here is a full copy of the email provided to us by one of our readers.
Hi,
We have received certification from Transport Canada and can officially begin vehicle sales in Canada! Our first deliveries will be in British Columbia and we are on track to begin delivering vehicles this year. We will expand deliveries to more provinces across Canada starting next year.

In addition to this exciting news, we also have the following updates to share:
Our Customer Engagement Center dedicated to Canada is now in operati0n. The site is located in Vancouver and staffed by Rivian Customer Service Specialists and Guides. We are able to support you in both English and French and are available to help via phone, email and chat.
We are in various stages of development on Service Centers in British Columbia, Ontario, Quebec and Alberta. Rivian Service Centers are staffed by a local team of Vehicle Service and Field Specialists, and where we host demo drives, conduct deliveries, install accessories and provide vehicle service. They are core to our customer experience and the ability to start delivering vehicles. Our first location will be in Vancouver, B.C., with the other provinces planned for next year.
As we expand across Canada, we look forward to sharing the R1T and R1S with you in person. In addition to rolling out our demo drive program, we also plan to host viewing events. Our first viewing event will be in the Vancouver area toward the end of October or early November. We'll be announcing the date, time and location soon.

We will continue sharing news on our progress and keeping you informed of updates to our product line. It's been wonderful to meet so many members of our Canadian customer community – and we look forward to meeting more of you! We can't wait to get you behind the wheel of a Rivian.

Tony Caravano
Head of Rivian Customer Engagement