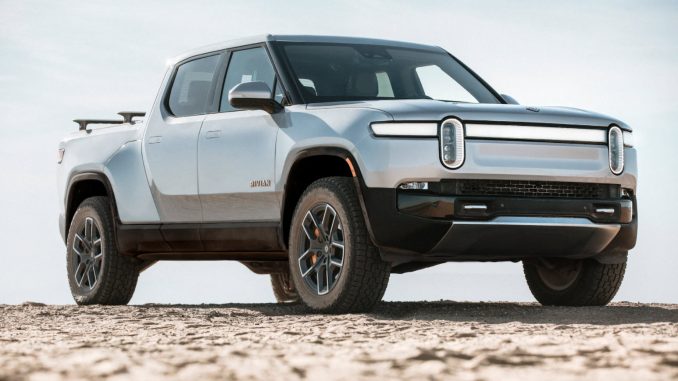 The highly-anticipated Rivian R1T received a lot of praise from Motor Trend after their first drive in the vehicle. The reviewers noted that the R1T was the most remarkable pickup they had ever driven.
The vehicle comes packed with a four-motor powertrain that delivers 415 HP on the front axel and 420 HP on the back axel. These powerful engines allow the R1T to reach 0-60 in 3.0 seconds which is crazy fast for a pickup.
Further to this, this quad motor set-up allows the truck to handle rugged off-road terrain while remaining smooth on roads and highways. For those who love off-roading, Motor Trend noted that the vehicle has several advantages. There is no need for anti-roll bars, differentials, or even crawler gears. Instead, the completely flat undertray makes off-roading a dream.
However, it was not all positive. The only downside to the R1T is the infotainment system, which as per Motor Trend, is a steep learning curve in terms of the user interface.
Least to say, the R1T impressed, and models are shipping this month and into early 2022.