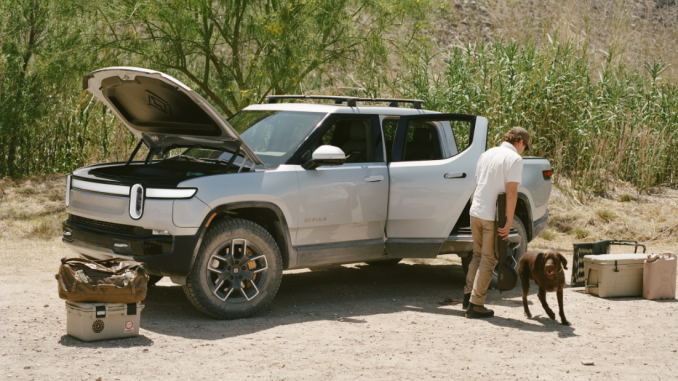 Excited Rivian R1T reservation holders were hoping to receive their new electric pickup trucks this month. Unfortunately it looks like they are going to have to wait at least a few more months as they are now expected to arrive in September.
The news was delivered in a letter sent directly to reservation holders by CEO RJ Scaringe. In the letter Scaringe expressed his disappointment with the delay, saying it will also impact the R1S electric SUV.
The CEO also blamed the delay on a number of issues including the global chip shortage and the ongoing effects of the COVID-19 pandemic. He also cited the difficulty of trying to setup new manufacturing facilities while at the same time trying to launch three new vehicles.
Setting the tone for what may be more delays, Scaringe said their goal is to continue to test the hundreds of vehicles they have already built to iron out any quality control issues.
The letter did not mention if this latest delay will also impact Canadian deliveries. The R1T was expected to arrive in Canada in November, and the R1S shortly after that. We have reached out to Rivian for information and will update this article when we get a response.
UPDATE: In a statement to Drive Tesla, Rivian confirmed Canadian deliveries of the R1T are unaffected and still on track for November.
This is the second delivery delay announced by Rivian. The automaker was initially hoping to deliver their first vehicles in June, but announced a one-month delay just days before the month began. To help soften the blow they gave customers the option to make their Launch Edition and Adventure Package R1T trucks $2,000 cheaper by making the Off-Road Upgrade Package optional.
Here is a copy of the full letter sent to reservation holders (via Automotive News).