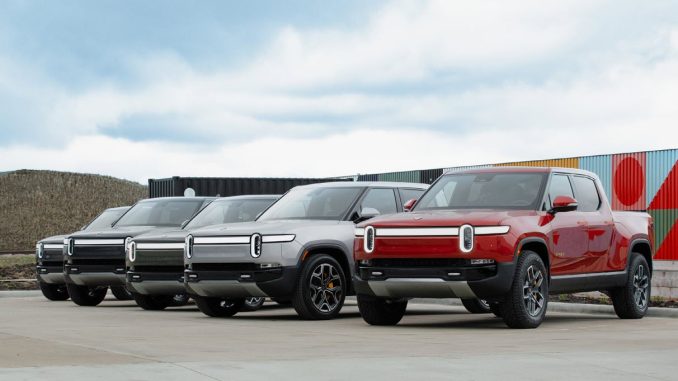 Rivian has lost another top executive, announcing on Friday that Charly Mwangi, executive vice president of manufacturing engineering, is leaving the company. The reason for his departure was not revealed, or if he has accepted a position at another company. Mwagi was previously an engineering executive at Tesla.
The loss of Mwangi was announced in a company-wide email from CEO RJ Scaringe, which also noted that Frank Klein will be starting in his new position as the company's Chief Operating Officer (COO), on June 1, 2022.
Klein previously was head of a car-making unit at Canada's Magna International. Prior to that, he spent over two-decades with Daimler AG.
With the change in positions, Scaringe also announced Rivian will be shaking up the way it does business.
According to the email, a copy of which was obtained by Bloomberg, the automaker will be separating its commercial business that builds the Amazon delivery van from its retail business, which builds the R1T and R1S.
Scaringe said the move was necessary to ensure the long-term success of the automaker.
"This is an important time for our growing business, all of which is happening in an extremely challenging environment. We are well-positioned for long-term success, but we must continuously evaluate how we operate," Scaringe said.
Rivian has been struggling to ramp production since rolling the first R1T pickup truck off the production line in September 2021. As of May 9 2022 the company has produced about 5,000 vehicles, and delivered less than half that amount.
The company is also struggling with its Amazon delivery van as they are currently embroiled in a legal battle with one of their suppliers that could delay production for over one year.