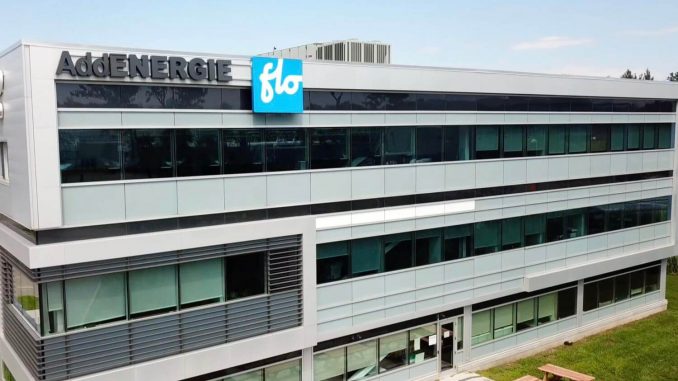 A Quebec based company that creates electric vehicle (EV) charging solutions has secured $53 million in its latest Series C funding round.
AddÉnergie will use the money to expand to new markets in North America. In the past year, the start-up has already installed over 11,000 EV charging stations across Canada and the US in cities such as Toronto, Los Angeles, and Cincinatti.
"With this financing and following our successful launch in the United States, we are now in a position to accelerate our growth across North America, as the transition to EVs is gaining momentum and becomes increasingly recognized as playing a pivotal role in the global efforts to combat climate change," said Louis Tremblay, president and CEO of AddÉnergie.
The round of funding, which included both equity and debt financing, brings AddÉnergie's total amount of money raised to $83 million.
You might not have heard of AddÉnergie, but you've probably heard of its charging network, FLO. The company claims its EV charging network is one of the largest in Canada with 500,000 "charging events" resulting in the transfer of 5.5 GWh fo electricty.
AddÉnergie is headquartered in Shawinigan (Quebec), with regional offices in Montreal (Quebec), Mississauga (Ontario), Vancouver (British Columbia) and Rochester (New York).