As consumers turn away from gas and diesel vehicles, plug-in hybrids are lagging behind EV sales in Europe.
For years, Europe was the lifeblood of the plug-in hybrid market, but the latest sales numbers are not favourable.
Auto News Europe's latest reporting shows two very different sales trajectories from available sales data coming from Bloomberg.
Plug-in hybrid sales in France, Germany and even the United Kingdom are struggling, and it is the same story across the continent.
For instance, plug-in hybrid sales in France dropped 28 per cent in June. While in Germany, registrations of plug-in hybrids were down sixteen per cent.
In comparison, the United Kingdom sees two EVs sold for every plug-in model this summer.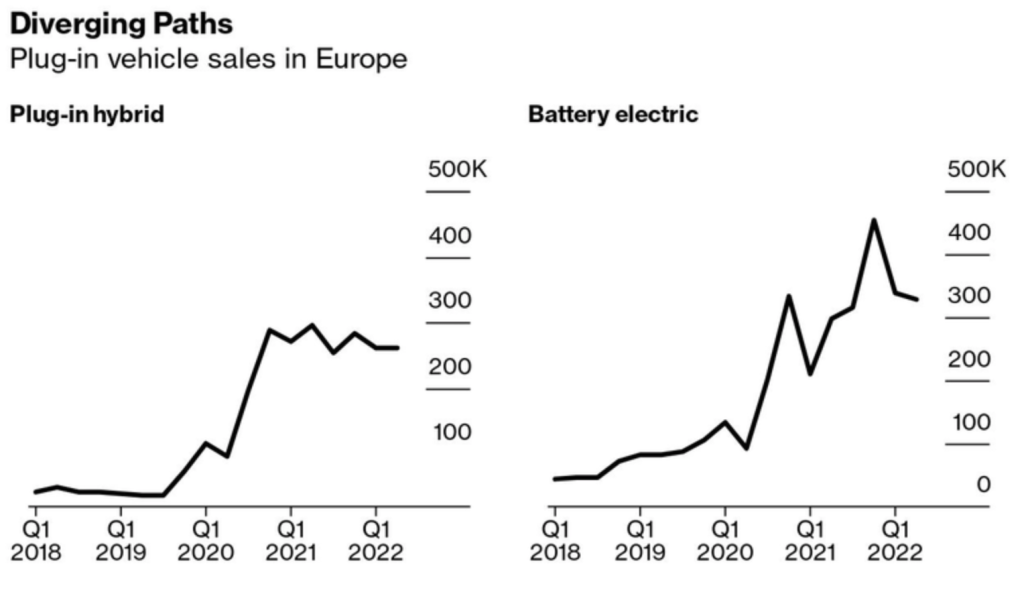 Although there is no plan to tighten European CO2 regulations again until 2025, the customer mindset is changing.
Automakers are responding, and with the current proposed changes post 2025, automakers serving Europe may not have the incentive to build plug-in hybrids.
On the other side of the world, plug-in hybrids are still a popular option in China.
BYD and Li Auto offerings have seen plug-in hybrid sales double, but it is still lagging behind EVs.
It is starting to become very clear that plug-in hybrids are a bridge between internal combustion and EV.
However, the bridge appears to be a little shorter than many automakers expected.