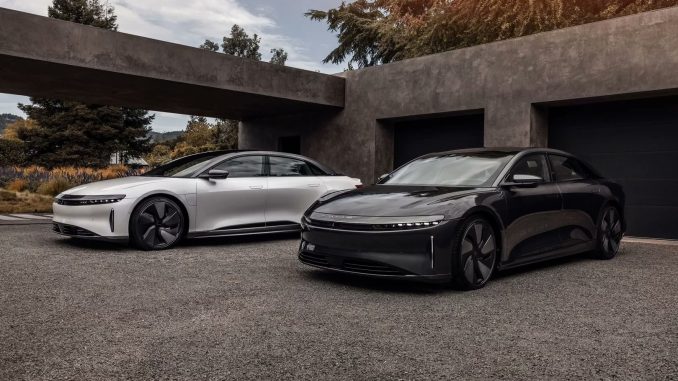 Panasonic announced this morning that the company had signed a supply agreement for lithium-ion batteries with Lucid. The deal will see Lucid use Panasonic batteries in its long-range Lucid Air and Gravity SUV.
This move is not a surprise, as Panasonic has been looking to diversify its North American battery contracts for some time.
Before this deal, the Japanese battery maker only had a supply agreement with Tesla in North America.
Panasonic plans to open a new $4 billion battery plant in Kansas and will be supplying both Tesla and now Lucid out of this battery plant.
As part of the announcement: Kazuo Tadanobu, the Head of Panasonic's Energy Business, had this to say about the agreement:
Partnerships with technology-leading EV manufacturers such as Lucid are critical to our mission.
For Lucid, this deal could help sure up its supply chain and logistics challenges they have been facing. The company has had to continually scale back production numbers due to supply chain issues over the last few years.
Currently, they are on track to produce between 6,000 and 7,000 vehicles in 2022.
In addition to the low production numbers, Lucid has also seen the number of outstanding reservations dropping by more than the number of vehicles they have been delivering, indicating customers are cancelling their orders before they can be fulfilled.
This has led to Lucid offering discounts and cars for immediate delivery, despite having 34,000 reservations.
Elon Musk sounds another warning bell for Lucid – "They are not long for this world"